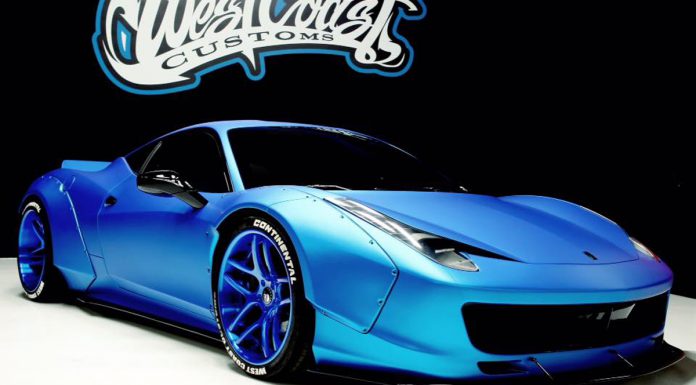 Ever since Justin Bieber took delivery of his Ferrari 458 Italia a few years back, it has undergone a plethora of eye-catching transformations. It was originally painted white and fitted with matching white wheels but before long, was changed to a light shade of matte blue and then matte red thanks to West Coast Customs. Now it has just undergone its most extensive customisation to date.
Unsurprisingly, West Coast Customs handled the changes once again with a widebody kit from Liberty Walk being installed. Consequently, the Canadian singer's 458 Italia now includes massively flared front and rear wheel arches as well as a towering bootlid lip spoiler.
Additionally, West Coast Customs fitted Bieber's 458 with a set of bright blue and exceptionally wide Forgiato Wheels. A large front splitter has also been fitted and the car has been rewrapped in a stunning shade of Frozen Blue.
The finished product is certainly one of the brightest and eye-catching 458s we've come across.