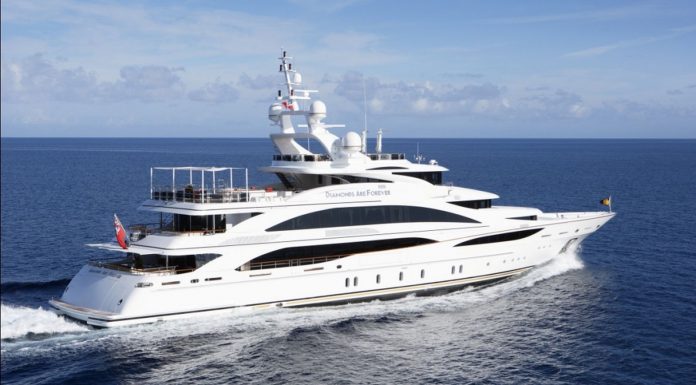 $60 million could buy you a lot of things. It could get you a few New York City penthouse apartments, a massive property portfolio, a private jet or a car collection to rival the very best. Or $60 million could go to this amazing superyacht currently for sale in Florida.
This particular yacht was delivered new in January 2012 and comes from Benetti. It measures 61 metres (200 feet) and comprises of two panoramic master suits as well as four guest staterooms. Additionally, there are a number of guest elevators found throughout the yacht's cabin all of which service all decks.
As soon as guests step on board, they're transported into one of the finest yachts we've ever laid eyes on. It includes a massive central foyer and found to the left of the foyer is a large 12 seat dining table designed by Evan Marshall. Elsewhere, the yacht features a dedicated Beauty Salon with a massage table and hairdressing facilities and is neighboured by a large gym.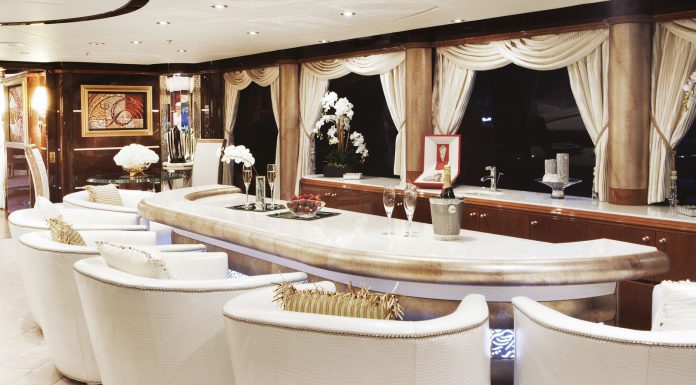 The exclusive VIP Suite features under floor heating, a large bath tub and even TVs hidden behind the bathroom mirrors.
[Via James Edition]