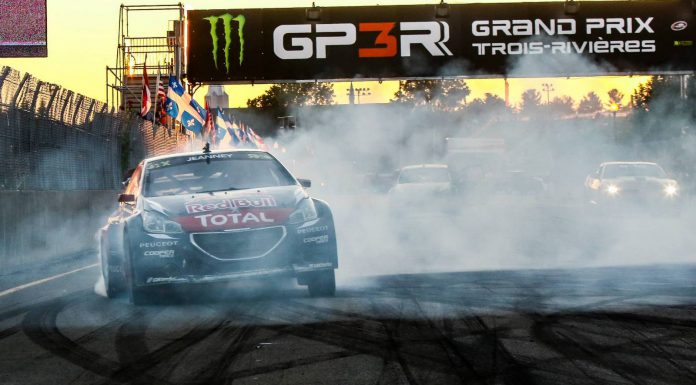 French driver Davy Jeanney won the FIA World Rallycross of Canada after leading from start to finish in a Peugeot 208 WRX prepared by Team Peugeot-Hansen. Jeanney who also won at Estering helped Team Peugeot move up the Team's Championship which is currently led by Ford Olsbergs MSE, they are now two points behind Ford. Jeanney also won the Monster Energy Super Charge Award.
Volkswagen took the remaining two podium spots which were shared between two Marklund Motorsport drivers – Topi Heikkinen and Tanner Foust who crossed the finish line in second and third respectively in their VW Polo RX supercars. Points leader Petter Solberg surprisingly failed to make it to the Finals but managed to gather enough points from the semi-finals to maintain a lead of 46 points ahead of Andreas Bakkerud and Johan Kristoffersson. Jeanney is now fifth behind another unlucky driver from the weekend – Timmy Hansen.
Speaking about his victory, Jeanney said: "After my victory in Germany, I told myself that I had to do it again – I just didn't expect it to happen so quickly. Even though I won, it was a really difficult weekend for me: I couldn't find a good rhythm during the heats and I wasn't happy with my starts of the line. For the semi-final, I improved my times each lap and my confidence grew. I feel sorry for Timmy, he was top qualifier after the heats and he did a brilliant job. Hopefully he can come back fighting stronger and take a win in Norway."
[youtube]https://www.youtube.com/watch?v=Y2FATAvoLV4[/youtube]
Tanner Foust was happy to finish third at the same time admitting that full-time drivers were extremely fast. Tommy Rustad swapped his regular VW Polo RX for an Audi S3 fielded by Muennich Motorsport Team to win the semi final. "I felt like I'd won the lottery after winning my semi race," said the excited Rustad who finished fourth overall. Ford driver Andreas Bakkerud rounded off the top five.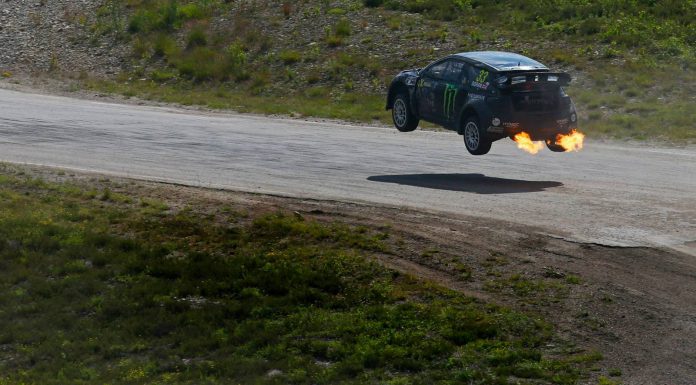 Youngster Reinis Nitiss collided with Timmy Hansen in the semi-finals and got knocked out in the process. Elsewhere, DTM star Mattias Ekstrom was headed for a top three finish when his Audi S1 RX spun. Oliver Eriksson thrived in the RX Lites category to take the win ahead of Cyril Raymond and NASCAR driver Andrew Ranger.