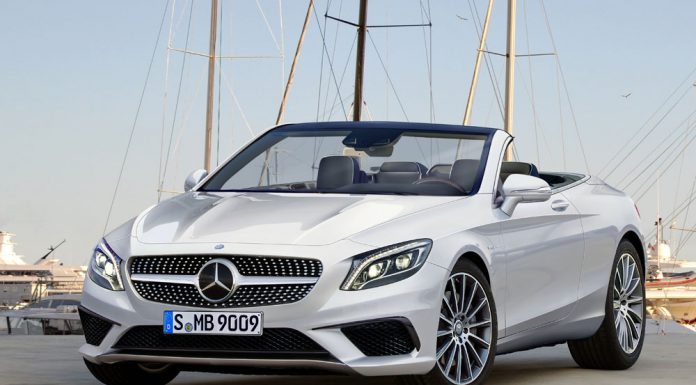 Prior to the IAA Frankfurt Motor Show 2015 in September, the upcoming Mercedes-Benz S-Class Cabriolet has been rendered in all of its glory.
The new S-Class Cabriolet will essentially be a convertible version of the S-Class Coupe meaning it will feature a sleek two-door design with a more tapered and flowing front end than the S-Class sedan. Of course, it will also feature a convertible roof and room for two small passengers in the rear.
This will be the first time the S-Class has ever been available cabriolet configuration and when the car does launch, it will essentially be in a class of its own. The less technically advanced Bentley Continental GTC, Rolls-Royce Phantom Drophead Coupe and upcoming Rolls-Royce Dawn will be its closest rivals.
The Mercedes-Benz S-Class Cabriolet will complete the S-Class lineup as the 6th model following the S-Class limousine in short and long wheelbase configurations, S-Class Coupe, Mercedes-Maybach S-Class and the recently revealed S-Class Pullman. The S-Class Cabriolet will feature the same engine line-up as its coupe sibling. Consequently, the S63 AMG Cabriolet will be powered by the same twin-turbocharged V8 as the coupe and sedan.