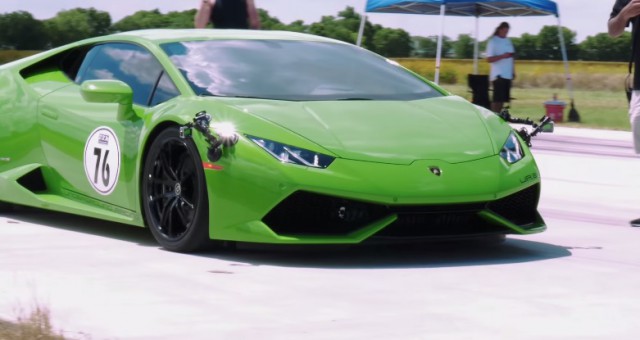 Lamborghini tuning specialists Underground Racing have just completed work on the world's first twin-turbocharged Lamborghini Huracan. The car recently celebrated its competitive drag racing debut where it managed to beat a selection of truly incredible modified supercars.
[youtube]https://www.youtube.com/watch?v=RqjJn5x9li4[/youtube]
Thanks to the installation of two turbochargers as well as a host of supporting mods including an anti-lag system, this Huracan pumps out over 2000 hp at all four wheels. With further development, it will inevitably become one of the world's fastest street cars.