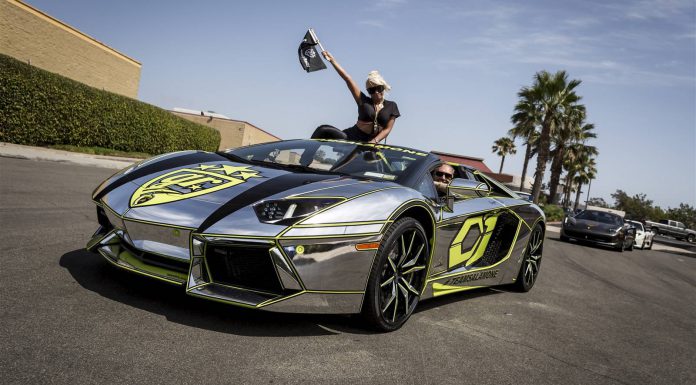 goldRush Rally 7 looks as though it will be the biggest yet. The event kicks off today in San Diego, we have secured some of the very first photos from the first leg. The cars started this years rally at the Hard Rock Cafe in San Diego. The photos are a combination of shots from Petco Park in San Diego, O'Gara Coach in Beverley Hills and the highways that link the two.
goldRush Rally 7 will see the cars travel two legs. The first takes in the sights of the South West, the second travels across to the South East. The first stop will be Las Vegas, followed by Sedona, Arizona and Santa Fe, New Mexico. The participants will then cross the country to Austin, Texas before hitting the road through New Orleans, Louisiana and and Jacksonville, Florida. The chequered flag will drop in Miami, Florida on June 13.
This years entry list is just as impressive as the itinerary. One of the main highlights will be five Bugatti Veyron's including BC's Veyron Super Sport Pur Blanc, the "Panda". BC's car has been fitted with a new wrap, adding gold bling to the 1,200 hp hypercar!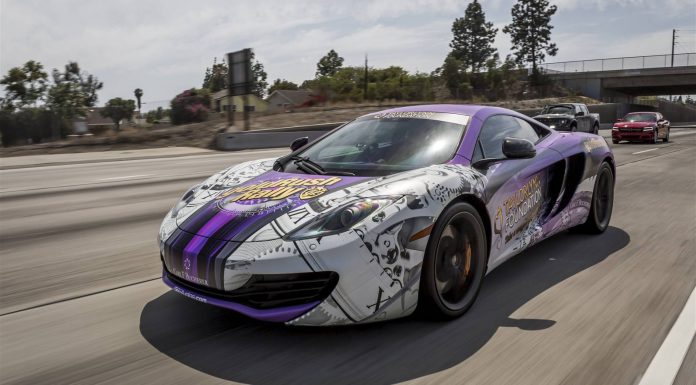 We heard that two Pagani Huayras, a Porsche 918 Spyder and a Lexus LFA joined the event today. Together with the rest of the cars in these photos, the event should be stunning. Other confirmed entrants include 14 Lamborghini's, 9 Ferrari's and 8 Rolls-Royce's.
We will of course be bringing you all the latest information and photos from the event so make sure you keep checking our dedicated goldRush Rally news channel.