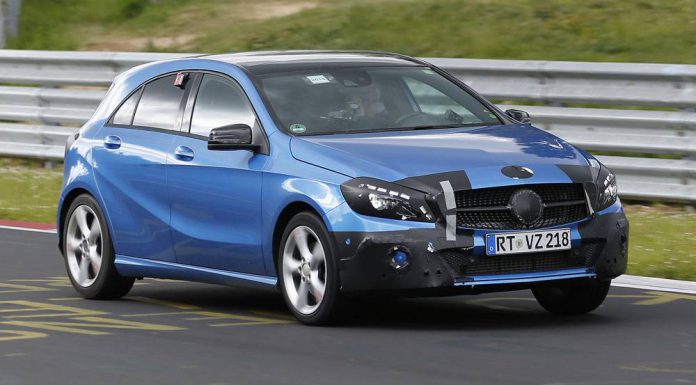 New Mercedes-Benz A-Class facelift spy shots have emerged of a bright blue prototype recently spied testing at the Nurburgring. Thanks to this prototype wearing minimal camouflage as well as an undisguised model snapped recently, details about the new A-Class's design are already known.
From a visual standpoint, the facelifted Mercedes-Benz A-Class will include a refreshed front fascia incorporating new headlights. Additionally, a different front bumper will be installed as will a bespoke lower front splitter and reshaped air intakes. Elsewhere, some minor tweaks are expected for the side skirts while the rear bumper will also be modified. Completing the changes will be new taillights.
Alongside the plethora of exterior changes, the facelifted Mercedes-Benz A-Class will adopt some modifications throughout the interior with an updated COMAND infotainment system one of the most likely things to be changed.
Elsewhere, the German firm recently confirmed that the facelifted Mercedes-Benz A45 AMG will receive a power boost from the current 355 hp to over the 362 hp delivered by the Audi RS3 Sportback. Preliminary reports suggest it could deliver 375 hp.