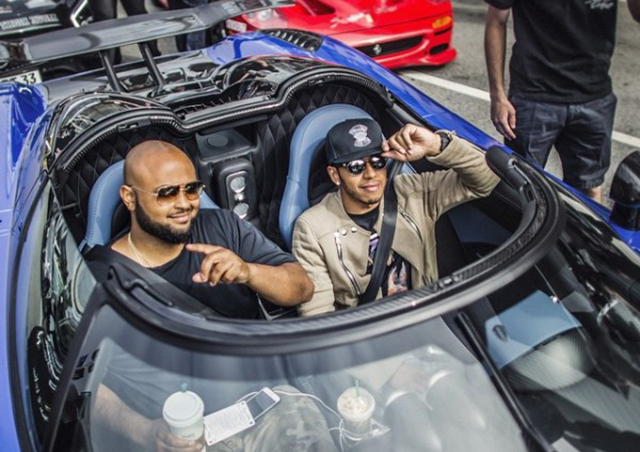 Undeniably one of the biggest names to ever compete at the Gumball 3000, Lewis Hamilton is currently participating in the Los Angeles to Las Vegas leg of the event. As the Mercedes Formula 1 driver's expensive cars reside in Europe including his one-off Pagani Zonda 760 LH, the Brit decided to call upon another well-known racer to borrow his car.
[youtube]https://www.youtube.com/watch?v=CgPdIN4dTM0[/youtube]
That man was David Heinemeier Hansson who of course owns the bespoke Zonda HH and Agera HH. For Gumball 3000 2015, Hamilton was given the keys to the faster and newer of the two, the Koenigsegg Agera HH.
Just like Heinemeier Hansson's unique Pagani Zonda HH, his Agera HH is painted in Monterey Blue and features a number of exposed carbon fibre elements. It is based around the Koenigsegg Agera S and is believed to have been delivered in early 2014. It is one of just a small handful of Koenigsegg models in the United States.