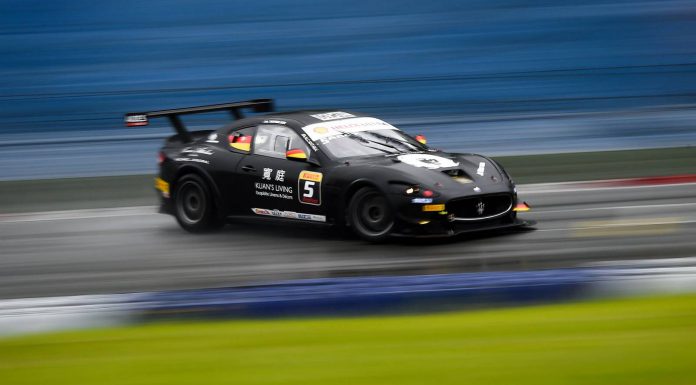 Round two of the Maserati Trofeo World Series 2015 went down this past weekend in Austria at the Red Bull Ring in Spielberg. Under mixed weather conditions and mostly wet, Spanish driver Marcos Martinez claimed pole for Race 1 and went ahead to win the race without any trouble. The only major incident was that of Giuseppe Fascicolo who veered off the track and went straight into the barriers prompting a red flag session.
Paul Ricard winner Romain Monti crossed the line in second, he had an extra 50 kg onboard as per the regulations while Diego Romanini claimed the final spot on the podium. Swedish driver Niklas Lilja was the ideal P2 winner but his points were nullified as he was only testing a car setup for GT4 championship. Patrick Zamparini went ahead to finish in fourth ahead of Frederik Blomstedt, Mario Cordoni, Lino Curti and Mauro Trentin in that order.
Race 2 took place the following day on Sunday with Monti claiming victory, a repeat of what he did at Paul Ricard where he won Race 2 as well. Despite having an extra 30 kg in his car, the Frenchman utilized this race to clinch the championship lead with a total of 58 points, replacing Riccardo Ragazzi who was missing in action.
The surface was dry as compared to Race 1, pole winner Giuseppe Fascicolo led the field to an exciting start that experienced a couple of lead changes. Stephane Panepinto was the first to fall out of the race after Fredrik Blomstedt hit him, he was punished with a drive through penalty that he served on lap 5 while in the lead.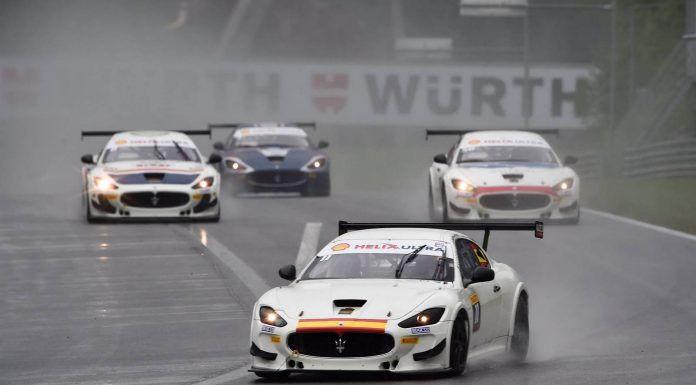 An incident occurred when Claudio Giudici hit the wall on lap 15 prompting another safety car period, this left Lino Curti and Blomstedt fighting for the lead. Blomstedt later fell out of contention with a mechanical problem allowing Monti to grab the lead all the way to the chequered flag. Lino Curti and Andreas Segler completed the podium finishes. This round marked the end of the European leg and thus Round 3 will kick off the North American leg at Road America on June 28.