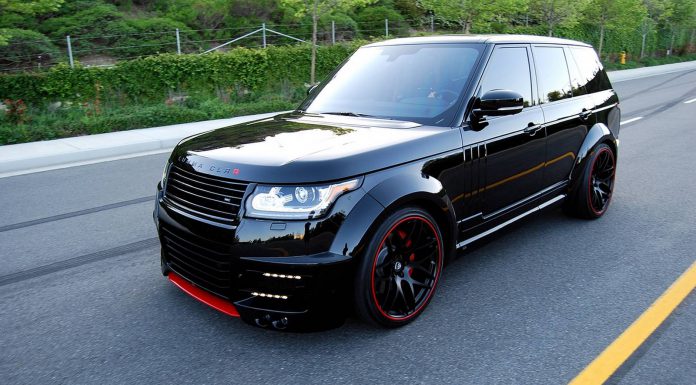 In the world of tuning SUVs, no model has proved more popular for bold and outlandish tuning packages than the Range Rover. Certainly one of the most eye-catching kits available for the Range Rover comes courtesy of Lumma Design and is dubbed the CLR R kit. This particular black Range Rover has had this kit fitted by West Coast Motorsport.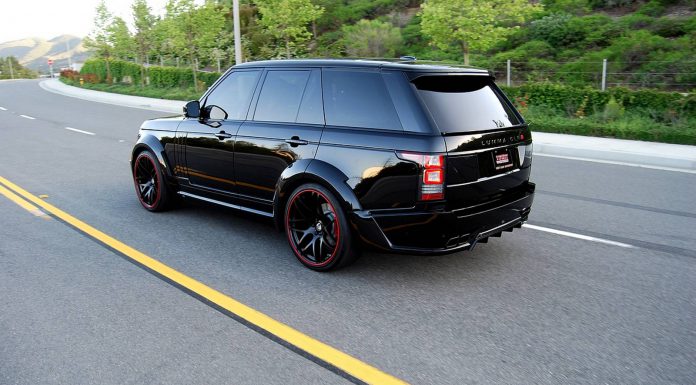 The front bumper of the Lumma CLR R package includes thoroughly overhauled air intakes as well as four individual LED daytime running light bars. Additionally, the revised front fascia incorporates a new black grille, red lower splitter, quad fog lights and blacked out Lumma Design badging.
Other elements of the Lumma kit are new side skirts as well as aggressively flared front and rear wheel arches. Wrapping up the visual changes is a custom rear fascia as well as large satin black 23-inch Lumma wheels.
Beyond these upgrades, West Coast Motorsport has installed a new ECU to boost power up to 618 hp and 560 lb-ft of torque.