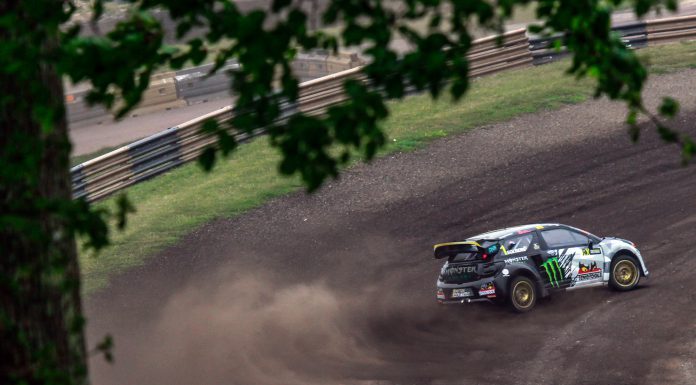 Petter Solberg won the fourth round of the FIA World Rallycross Championship at Lydden Hill to extend his championship lead to 29 points over Johan Kristoffersson. The 21-year old Kristoffersson who became a father for the first time yesterday morning finished in third behind Mattias Ekstrom.
Recognized as one of the world's best Rallycross tracks, Lydden Hill attracted more fans to the World RX of Great Britain than 2014 leading to a 20% increase in ticket sales. There were 29 Supercars, 18 TouringCars and 12 RX Lites taking part in this event, including a wildcard entry by British driver Andrew Jordan who won Heat 3 for Team Peugeot-Hansen.
Speaking of his victory, Solberg said: "It's been a fantastic weekend; good weather, a lot of people, a fantastic atmosphere and some really close racing. We had some issues with the car's engine this morning but everything was working well for the semis and then I just pushed really hard in the final. I pushed so hard that I even got a puncture on the last corner, I was driving at my limit! A lot of my mechanics are English, which makes this win at Lydden even more special – not just for me, but for the whole team."
Solberg also won the Rebellion Timepieces Wraith Drive Rallycross watch and the Monster Energy Super Charge Award for taking off the line quickest in the final heat. Ekstrom raced closely to Solberg and almost snatched the lead in the final heat but missed it by a mere 0.4 seconds. Finishing in fourth place was last year's World RX of Great Britain winner Andreas Bakkerud, he crossed the finish line ahead of his Ford Olsbergs MSE teammate Reinis Nitiss.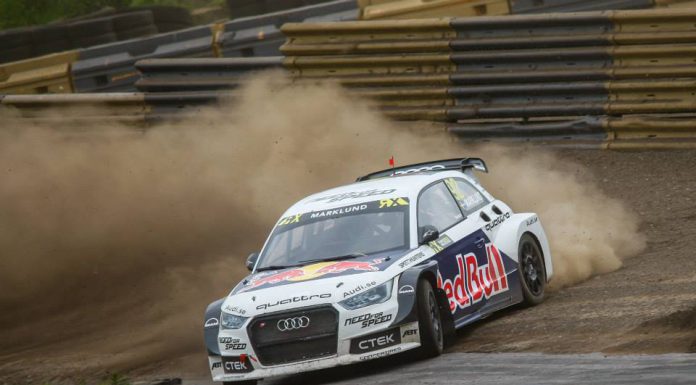 Newcomer Guy Wilks reached the finals in his debut race at World RX driving a new MINI RX Supercar from JRM Racing. Among those who missed the finals were PG Andersson, Topi Heikkinen and Tanner Foust while Timur Timerzyanov and Liam Doran missed the Semi-finals.
Kevin Hansen went ahead to win the RX Lites category ahead of Kevin Eriksson and Thomas Bryntesson. Fredrik Salsten from Sweden won the Touring Car category to lead Ben-Philip Gunderson and female driver Camilla Antonsen respectively. Round five of the World RX will head over to Estering in Germany, marking the second round of the Euro RX.