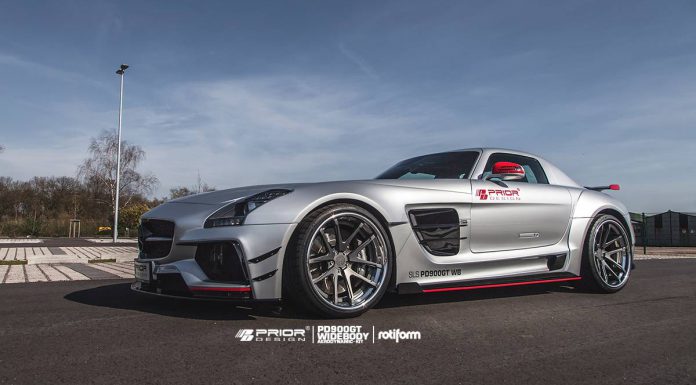 The team at Prior Design has just unveiled its brand new widebody kit for the Mercedes-Benz SLS AMG. While the SLS AMG has recently been replaced by the more compact AMG GT, the gullwing-equipped German sports car is still held in high regard so it's little surprise why Prior Design selected it as their latest project car.
Officially dubbed the Prior Design PD900GT widebody aero kit, the package includes a plethora of components designed to provide the SLS AMG with an added sense of aggression and purpose. With that in mind, the front end is characterised with a new bumper incorporating enlarged air intakes, a new splitter as well as the inclusion of four relatively small canards.
Elsewhere, the Prior Design Mercedes-Benz SLS AMG widebody kit includes a set of new side skirts and as the name implies, a set of flared wheel arches at both the front and rear. Other visual modifications include a towering rear wing alongside a beefed up rear bumper and diffuser combination. As for the wing, it can be manufactured in carbon fibre on the customer's request.
Other modifications offered by Prior Design for the SLS AMG include new wheels, KW coilovers and a custom exhaust system with valve control.