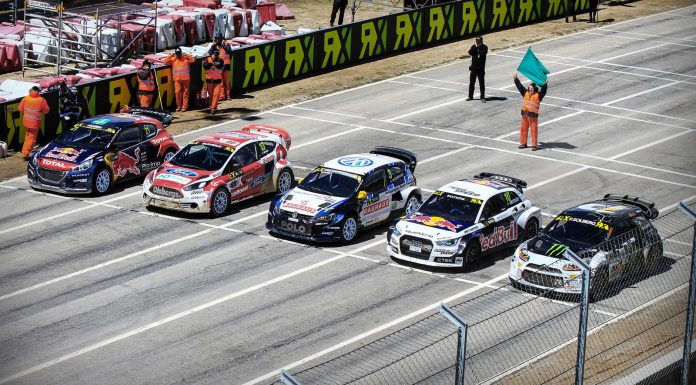 Swedish driver Johan Kristoffersson claimed the first victory of the 2015 FIA World Rallycross Championship season opener in Portugal to reward Volkswagen Team Sweden for a job well done in the last few months preparing his Polo RX Supercar. He headed reigning World RX Champion Petter Solberg who finished in second meaning the two drivers have a tie of 27 points in the championship standings.
Team Peugeot-Hansen driver Timmy Hansen finished third to claim 24 points in total. The final heat saw Kristoffersson – an experienced driver in the Scandinavian Touring Car Championship (STCC) and Porsche Carrera Cup Scandinavia – get off the line quickest amidst slippery conditions on his way to victory. He was awarded with the Monster Energy Super Charge Award and a Rebellion Timepieces Wraith Rallycross limited edition watch.
Speaking about his victory, Kristoffersson said, "I am so, so happy, i nearly stalled the engine on the start line and the whole circuit was unbelievably slippery but I drove a clean race. I couldn't see out of the side windows so it was more about survival than actual racing. I want to say a big, big thank you to Volkswagen Sweden and to my entire team who have done a fantastic job over the past few months. They have worked very hard to build this car which has been working well all weekend. It's the best possible start to the season."
Davy Jeanney finished fourth behind Team Peugeot-Hansen teammate Timmy Hansen, Andreas Bakkerud gave Olsbergs MSE a strong place finish by rounding off the top five in his Ford Fiesta RS. Elsewhere, two-time DTM Champion Mattias Ekstrom finished in seventh place overall behind Per Gunnar.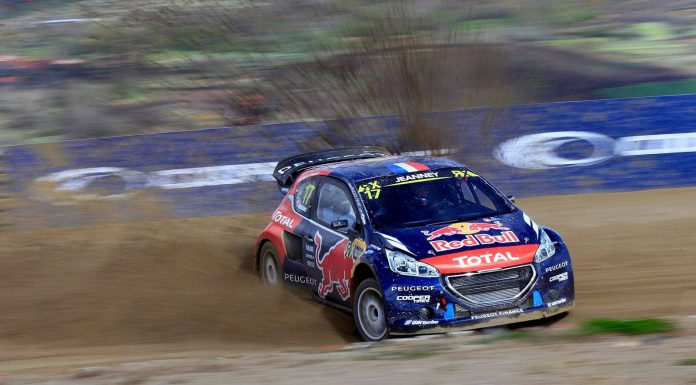 Krisztian Szabo won in the Super 1600 category in a Skoda Fabia while 2014 RX Lites Champion Kevin Eriksson opened the season with a win in the RX Lites category. Drivers will now prepare for round 2 of the FIA World Rallycross which will take place in Hockenheim on May 2.