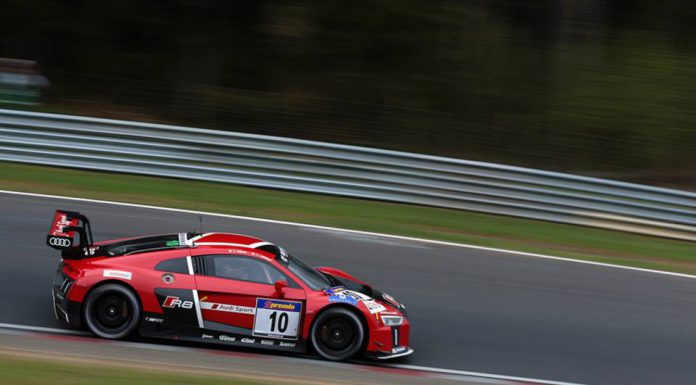 The 2015 Audi R8 LMS celebrated its maiden victory at the Nurburgring during the second round of the VLN series. Fielded by Audi Sport Team WRT, the #10 car was piloted to victory by Christopher Mies from Germany and Nico Müller from Switzerland. Audi scored a 1-2 victory thanks to the second place finish by Pierre Kaffer and Laurens Vanthoor in the #37 Audi R8 LMS. An all German podium lineup was completed by Rowe Racing with a Mercedes-Benz SLS AMG GT3 driven by Klaus Graf and Christian Hohenadel.
A total of 139 cars managed to finish the four hour race which had 180 starters. The race faced changing weather conditions that challenged drivers especially during changeovers where a new driver had to adjust to new conditions each time. Nurburgring veteran Lance David Arnold from Germany who boasts of huge experience at the racetrack spearheaded the Bentley Motorsports team finishing in fourth overall.
BMW was saved from lavishing in the bottom of the field by BMW Sports Trophy Team Marc VDS who finished in fifth and sixth with two of their BMW Z4 GT3s. Team Manthey Porsche finished in seventh overall and first in the SP PRO class with a Porsche 911 GT3 RSR. Black Falcon's Mercedes-Benz SLS AMG GT3 took eighth place overall leading Team Flying Horse Porsche 997 Cup and an Audi R8 LMS Ultra from Audi Race Experience.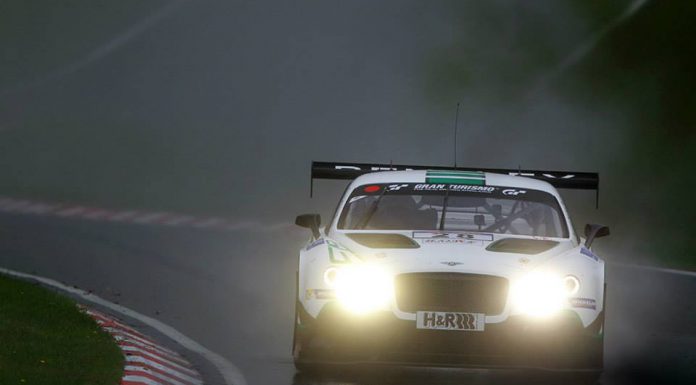 Elsewhere, Team Toyota Gazoo Racing took second place in SP PRO class with a Lexus LFA GT3 while the #666 BMW M235i Racing Cup dominated the Cup 5 category. Teams now await the biggest challenge of the year yet- the 24 Hours of Nurburgring which takes place from May 14. Round three of the VLN series will take place on June 20.