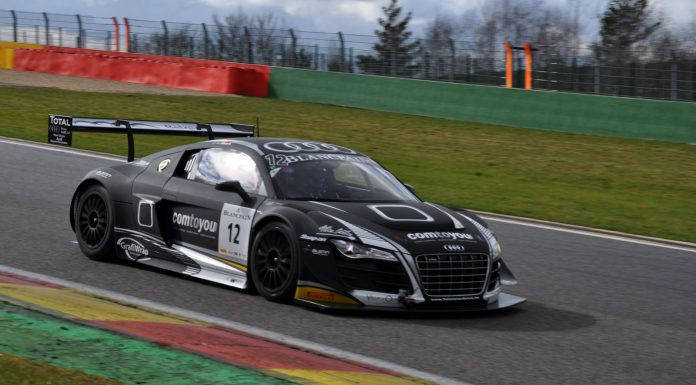 The slogan from Curbstone Track Events is "Probably the best track day organiser in the world" and that becomes clear event after event. The number of participating racecars owned by both professional teams and true enthusiasts is always the maximum allowed.
One of the main reasons for this is probably the given service by the event, thinking of a Pirelli stand and the use of the F1 pit boxes at full capacity.
Because of their racing history, Ferrari and Porsche stay the preferred brands when it comes to race cars. A mix of 458 Challenges, a matt black 430 GT3 with Dry Gin livery and 911 GT3 Cup were supplemented by a number of other Porsches and Ferraris but also by a Corvette ZO6 Cup and a stunning-looking Maserati Trofeo Cup that participated in the 24 hours of Dubai.
Next to these cars there were also several Radicals where, from the fastest, is the SR8 V8 flanked by an orange, yellow and green SR3 SL. Furthermore we spotted two KTM X-Bow RSs – maybe not the best choice for a rather wet day at the track, but absolute fun without any doubt.
Last, but not least, the event welcomed two rather special race cars: a BMW M4 Silhouette breathing through a 450 hp strong V6 and a Volvo S60 Silhouette having a 6.3 litre Corvette V8 in the nose. After seeing this, we already wonder what cars will be present at the next event, April 25 in Francorchamps, when the weather is hopefully better.