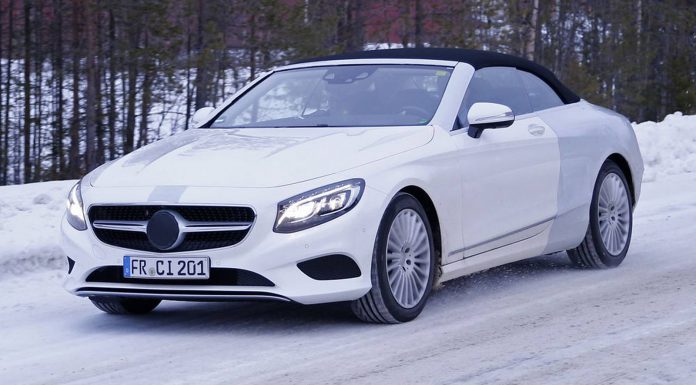 Fresh Mercedes-Benz S-Class Convertible spy shots have been revealed with this particular prototype wearing minimal camouflage as it progresses towards its eventual debut sometime this year or in early 2016.
Interestingly, the Mercedes-Benz S-Class Convertible is pinned to be based round the Mercedes-Benz Ocean Drive Concept from way back in 2007. Unlike the Ocean Drive however, the S-Class Convertible will be a two-door in a similar vein to the S-Class Coupe.
This will be the first time the S-Class has ever been available convertible configuration and when the car does launch, it will essentially be in a class of its own with the less technically advanced Bentley Continental GTC and Rolls-Royce Phantom Drophead Coupe and upcoming Wraith Cabriolet being its closest rivals.
The Mercedes-Benz S-Class Convertible will complete the S-Class lineup as the 6th model following the S-Class Limousine in Short- and Long-Wheelbase, S-Class Coupe, Mercedes-Maybach S-Slass and the recently revealed S-Class Pullman.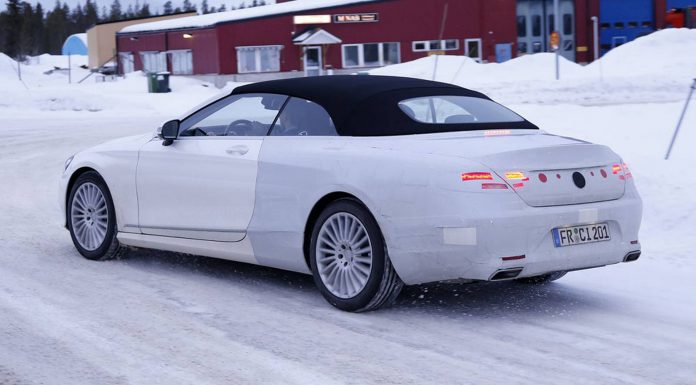 The S-Class Convertible will feature the same engine line-up as its coupe sibling, meaning it will be available as the V8 powered S500 and S63 Convertible at launch.
We can also expect the new S-Class convertible to feature the company's Airscarf neck-warming technology. Debuted in 2004 on the Mercedes SLK roadster, the system pumps warm air through vents incorporated into the seats and in the S-Class it is likely be extended to all four seats.