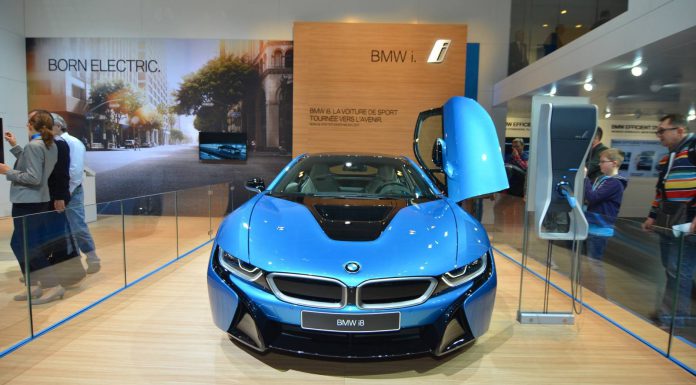 Compared to previous iterations of the Geneva Motor Show, this year's event proved relatively quiet for BMW. With that being said, the 2015 BMW M4 MotoGP Safety Car, BMW 2-Series Gran Tourer and 1-Series Facelift all celebrated their respective debuts at the Geneva Motor Show 2015.
In the case of the 2016 model year BMW 1-Series, it has been treated to a facelift to freshen up its exterior. The looks of the 2015 car certainly split opinion with the car's unusually large headlamps and rounded lines. The 2016MY car does not differ hugely, but the implemented changes certainly make a difference. With that in mind, there are more slender and cleaner headlamps, now featuring LED lights. The lights at the rear of the car are also heavily reworked, now a better fit with the rest of the BMW family.
As with the outgoing 1-Series range, the most potent variant is the BMW M135i. It features a twin-turbocharged six-cylinder engine delivering 326 hp and helping to propel the car to 100 km/h in 4.9 seconds when paired with the revised 8-speed automatic transmission.
As for the 2-Series Gran Tourer, it is based on the ever-expanding 2-Series platform and has been designed as more versatile and more family friendly than the standard car. Consequently, it is both wider and taller measuring 179.4 inches long, 70.9 inches wide and 63.3 inches tall.
The 2015 M4 Safety Car arguably proved to be BMW's highlight of the Geneva Motor Show 2015 largely because of its powertrain. For the first time, it uses water injection to increase performance all while reducing consumption of traditional combustion engines. This system is set to find its way into future M products for the road.