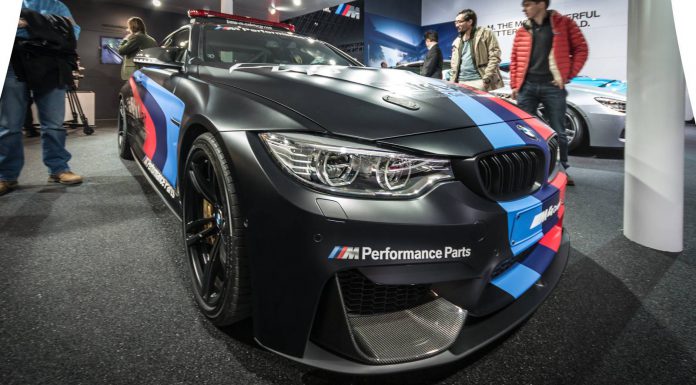 The brand new BMW M4 MotoGP safety car has taken the stage at the Geneva Motor Show 2015.
The 2015 season marks the 17th season of BMW M as "Official Car of MotoGP", a relationship that has seen multiple generations of BMW M car lead the MotoGP field. The partnership between BMW and MotoGP will continue until at least 2020 after a new deal was signed earlier this month. The new contract ensures that BMW will be able to celebrate the 20th anniversary of BMW M in MotoGP in 2019.
The 2015 M4 safety car will feature water injection for the first time in history. The new system, which will debut on many M models in the future, is designed to increase performance all while reducing consumption of traditional combustion engines.
BMW's involvement with MotoGP goes well beyond the track. The BMW M MotoGP Experience and our BMW M MotoGP Experts allow us to offer our guests an unforgettable weekend of racing with an exclusive insight into what goes on behind the scenes of running the safety car.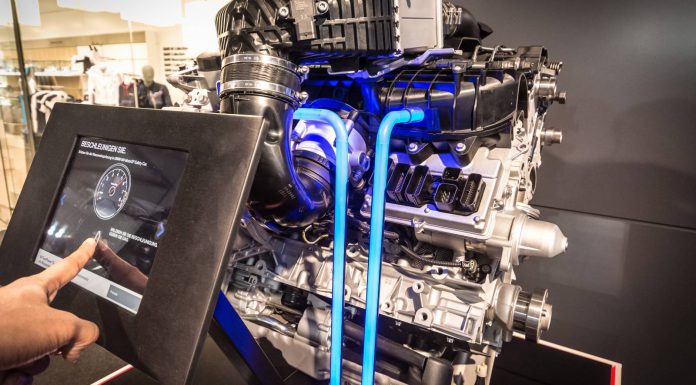 Check out the gallery above for a first hand look at BMW's latest MotoGP safety car!

For all the latest from the Geneva Motor Show 2015, take a look at our dedicated news feed or follow us on Facebook, Twitter, Instagram or Google+.