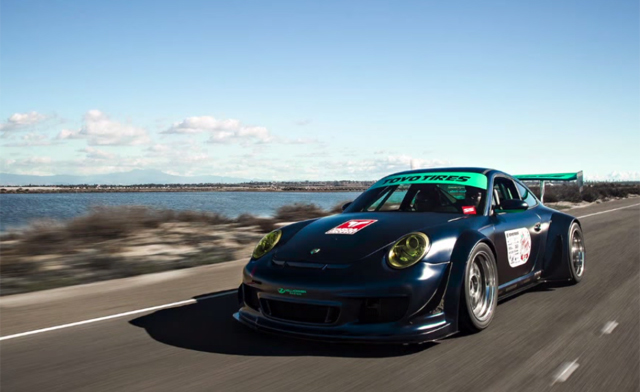 Any Porsche 911 GT3 is extreme but the following car recently filmed in the United States is quite possibly the most outlandish and in-your-face of any GT3 in the world.
[youtube]https://www.youtube.com/watch?v=HqaxzTKMz-A[/youtube]
It recently participated in the Targa Trophy Holiday Cruise and features a widebody kit courtesy of Vollkommen Design with arches so wide they put even the offerings of Liberty Walk to shame. Elsewhere, the 911 GT3 in question features a dramatically redesigned front fascia, a towering rear wing and an iPE aftermarket exhaust. It really is the Porsche 911 from hell!