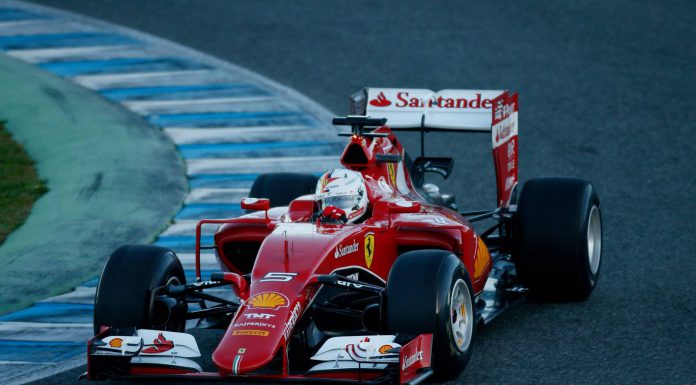 Following a strategy session meeting last week, Formula 1 has rejected Ferrari's proposal to return to V8 engines for the 2017 season.
According to reports, Ferrari's proposal suggested that the sport replace the current twin-turbo V6 engines with similarly turbocharged V8 units. According to a report by Germany's Auto Motor und Sport, both Honda and Mercedes balked at the proposal, threatening to leave Formula 1 entirely if the plan were approved.
There is some good news for F1 fans, however. The proposed plan to increase the horsepower figures of the current V6 engines to 1,000 hp is still very much in the picture. Bernie Ecclestone, who is behind the push for 1,000 hp, claims that the new horsepower figure will be achieved using the current turbo V6 architecture.
According to Ecclestone, 1,000 hp is achievable by increasing the fuel flow limit of the current engines.
In addition to engine modifications, Red Bull and McLaren both presented drawings of radical F1 cars in the hopes of improving the styling of current cars. This idea, however, was rejected outright out of fears that such a move would trigger a cost explosion as teams rushed to develop an entirely new car.
Left undecided at the meeting was Honda's place in the 2015 engine "unfreeze." McLaren boss Ron Dennis pushed for his engine supplier to receive more 'tokens' for use in developing the new engine throughout the year.
The 2015 Formula One season kicks off at the Australian Grand Prix on March 15.