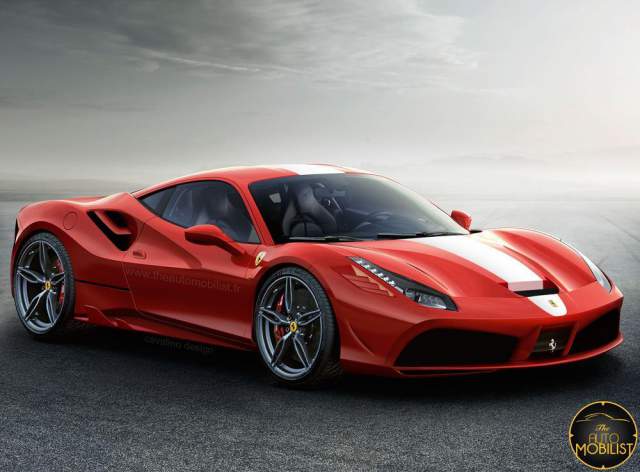 Cavalino Design recently released renders two renders which show what a potential Ferrari 488 GTB Speciale might look like. While we are a long way off from Ferrari releasing a Speciale version of the 488 GTB, these renders give us a ballpark idea of what such a version would look like.
Following the design cues of the 458 Speciale, the renders depict a much more aggressive front fascia and side profile. The striping ditches the Italian Red, Green, Blue theme we've grown used to now. Th rear gets a set of distinctive air vents to match the aggressive rear diffuser and exhaust tips.
Ferrari released the 488 GTB last week to a bevy of press and enthusiast interest. The new entry-level Ferrari boasts a 3.9-liter twin-turbo V8 engine producing 670 hp and 560 lb-ft of torque. Acceleration from 0 to 60 mph takes just 3 seconds on the way to a top speed of 205 mph. According to Ferrari, the 488 GTB will lap Fiorano in just 1 minute 23 seconds.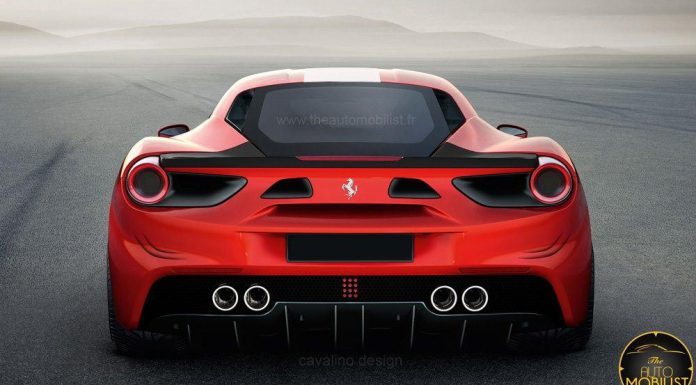 While Ferrari supercars are about speed, a key focus of the Italian marque in creating the 488 GTB was ensuring it is more fuel efficient than the 458 Italia and it is just that. Whereas the 458 returns 21.2 mpg over the combined UK cycle, the 488 GTB is rated at 24.8 mpg with CO2 emissions dropping by 47 g/km down to 260 g/km. Helping to further maximise efficiency is Ferrari's stop-start system.
The 488 GTB will be revealed to the public at the Geneva Motor Show 2015 in March. A Spider version will likely follow by the end of the year. A Speciale version, however, is likely a more than a few years away judging by the 458's life cycle.