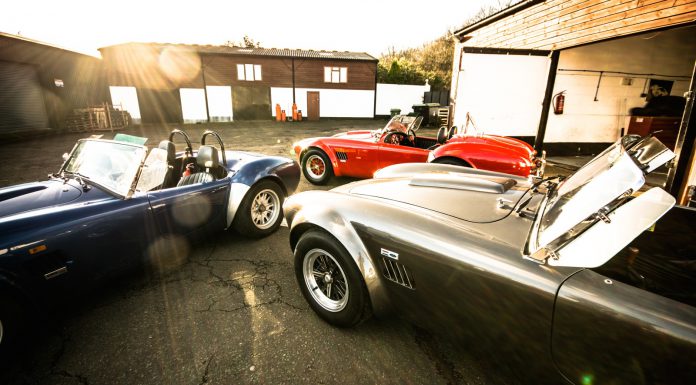 Think of AC and any automotive enthusiast would recall images of a dainty, petite, open top sports car shaped with curves and lines that would put the supermodels of today to shame. Welcome to Redline Engineering UK Ltd where these historic cars can be found hiding around corners being serviced, restored and tenderly cared for like they were living, breathing machines.
Contrary to popular belief, AC was a British brand, although, what lies beneath are as American as a Big Mac Meal with super-sized straight cut fries and a dripping cold CocaCola. There's nothing but V8s in sight, and every single example in the workshop is an original car with not a replica to be seen. It's a bitingly cold, sub-zero, but bright winters morning, when better to take a ride in a few sub-1400 kilogram open topped car each armed with thumping 5.0-litre V8 engines.
We have strolled in on an ordinary day for the workshop and are greeted by Neil Fisher, Redline's owner, in a much more warming fashion than the morning frost had. A couple of immaculate AC Cobras sit inconspicuously outside what appears to be a modest building, the door left invitingly ajar. What this understated door hid was the petrol heads equivalent of Narnia. Three more AC's occupied the unpretentious space, each wall decorated with uniform black frames filled with photos of legendary AC's previously worked on. The place is as tidy as you could ever imagine a workshop to be.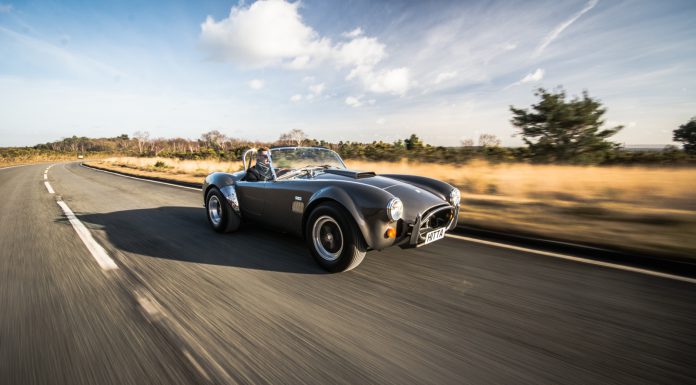 After devouring a few Cadbury Fingers, Neil talked us through the history of Redline, which he established 14 years ago, and has a team that share 40 years of experience, each member previously having worked for the original AC factory. There has been well over £25mil worth of AC cars pass through the workshop and over £2mil worth sold by Redline.
The cars present on our visit were nothing short of extraordinary. An eye catching AC Cobra MkIV lay bare ready for a new paint colour plus interior, an example that was delivered from a client in Belgium. Sitting pretty outside was an even more attention grabbing car, a red striped SuperBlower with matching red wheels and a few modern modifications on the inside. There were a plethora of AC cars but the star of the show was a white Cobra adorned with a stunning blue race livery inspired by a unique Le Mans car, original in every aspect.
The Lightweight was one of only 26 ever built by AC, however, it was not the only lightweight in the workshop. A car that had been sent over from Germany for full restoration looked stunning finished in Rolls Royce Georgian Silver, the second of the Lightweight examples. The third and final Gunmetal Grey car was sat basking in the winter sunlight, with only 4,000 miles on the odometer and, again, in perfect condition. This 20+ year old car was valued at approximately £170,000 and has been worked on periodically at Redline for last decade. Seeing three of these flawless Lightweight examples together in one place is a rare sight indeed.
We were privileged enough to be able to take this car out for a spin and a few photos before it was returned back to the kind owner. Within minutes it became apparent that such an iconic shape is one that turns heads everywhere it goes. Even around the streets of the decadent Wentworth Golf Estate, the Lightweight Cobra snapped necks and had people pointing. The noise of the V8 and the rhythm of the engine, even at idle, was mesmerizing. Riding shotgun in such a machine is something that many dream of, it was even enough to abate the chills that the near arctic breeze had given us.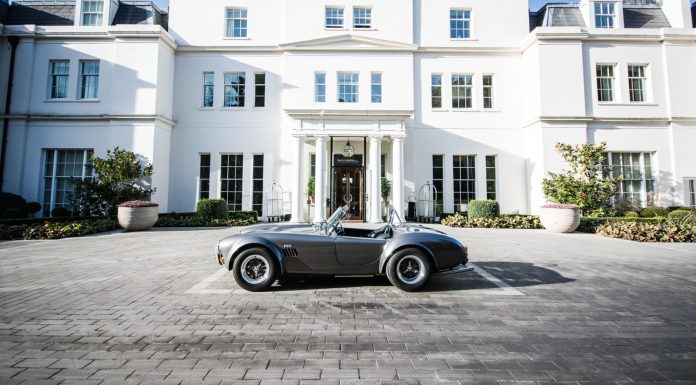 Back at the workshop having warmed up our hands, it was apparent that what Neil and his team do is a labour of love. The passion and elation expressed in the most basic of conversations about the cars highlights the enjoyment and enthusiasm that the team gains from their work. Seeing customers from all over the UK and Europe return time and time again is clearly what drives the team to offer such a wide and comprehensive range of services.
This makes Redline Engineering UK Ltd the most authentic AC workshop in Europe and possibly the world. It is this expertise that had pushed the team to start pushing the envelope. They are currently working on building a hardtop roof making the cars a lot more usable in all weather, and they are constantly developing bespoke parts and services that remain authentic to the original AC production ethos.
A huge thanks to everyone at Redline Engineering UK Ltd for hosting GTspirit, particularly to Neil, Lisa and of course Dave!