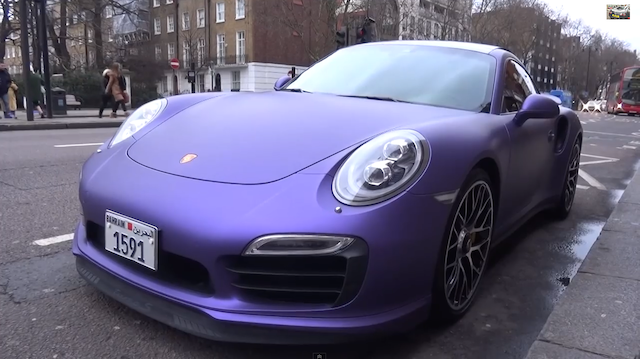 Supercars and London appear to go hand-in-hand and it appears not just in summer! Just a few days after a stunning Porsche Carrera GT was seen sliding around Knightsbridge, London, this video of a Bahraini Porsche 991 911 Turbo S has been seen revving furiously and slipping on the moist London streets.
The car was originally black and, as you can see, has been wrapped in an opinion splitting matte purple.
[youtube]http://youtu.be/IwKXtLWqUhg[/youtube]
Having reviewed the 991 Turbo & Turbo S we can say that it is without a doubt one of the fastest cars on sale today, the acceleration is brutal and the speed in relentless! Check out our review here!