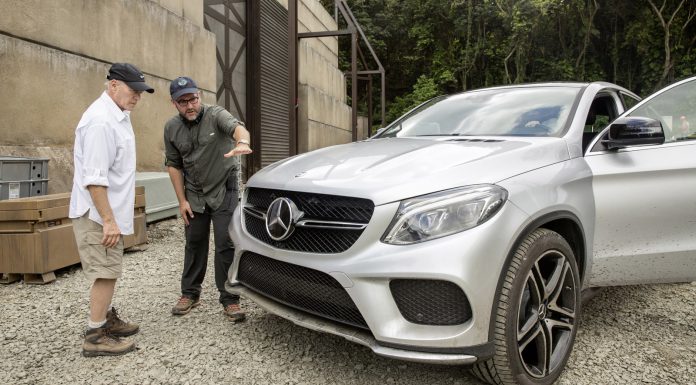 It has been confirmed that the brand new Mercedes-Benz GLE Coupe will star in upcoming Jurassic Park film, Jurassic World.
Mercedes-Benz has a history with the Jurassic Park series as in 1997, the M-Class had a starring role in The Lost World: Jurassic Park. For the latest addition to the dinosaur film series which will reach cinema screens on June 12, it is expected to be the most prominently featured Mercedes-Benz vehicle and will be outfitted in GLE450 AMG 4Matic Coupe guise.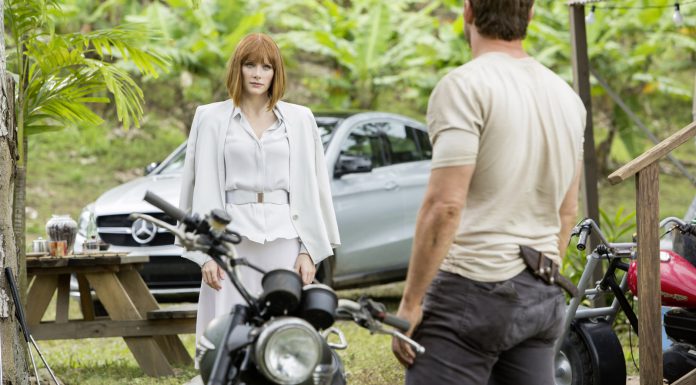 Set to rival the BMW X6, the Mercedes-Benz GLE Coupe's design is heavily inspired by the Concept Coupe unveiled earlier in the year. With this in mind, the car features a flowing roofline which stretches back to a steeply raked rear window and a relatively high tailgate. As for the initial 2015 Mercedes-Benz GLE450 AMG Coupe which is the first model from the new AMG Sport line, it is adorned with a new AMG bodykit complete with 21-inch wheels. Other models in the GLE Coupe lineup will be available with 20-inch and 22-inch wheels.
Beyond the styling, the 2015 Mercedes-Benz GLE450 AMG Coupe is powered by a twin-turbocharged 3.0-litre V6 engine delivering a total of 367 hp and 383 lb-ft of torque. Other variants previewed thus far are the Mercedes-Benz GLE350d 4Matic with 258 hp and 457 lb-ft and the GLE400 4Matic with the same twin-turbo 3.0-litre V6 as the GLE450 AMG Coupe but instead pumping out 333 hp and 354 lb-ft of torque.