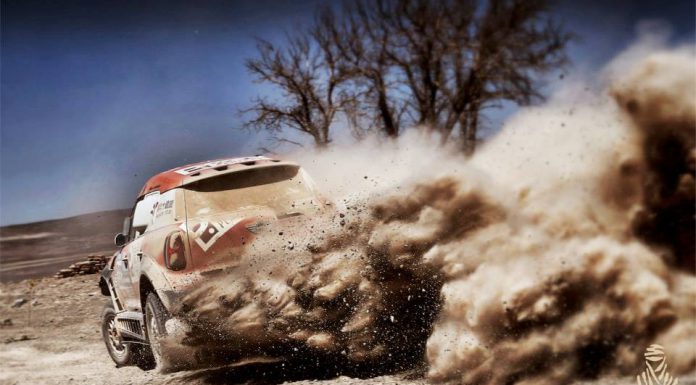 Dakar Rally 2015 continues with action in Chile where stages 5 and 6 were held. Drivers will now enter Bolivia for seventh stage but before that, here are the highlights from the fifth and sixth stages. Stage 5 started in Copiapo with the finish line set for Antofagasta, drivers from all categories rallied for a distance of 458km. Marc Coma led the Bikes in the early hours before taking the win eventually.
Vladimir Vasilyev shocked his rivals by taking the win in the Cars category with Yazeed Alrajhi finishing 20s behind him. Known for his thriller jumps, Robby Gordon finished in third place a minute and a half behind the leader. Rafal Sonik alias 'Supersonik' extended his win in the Quads category by finishing first followed by Ignacio Casale who was 10 minutes behind him. In the Trucks category, Eduard Nikolaev finished first followed by Ayrat Mardeev and Haranin Viazovich Ziarhei.
For Stage 6, drivers left Antofagasta for Iquique which is known as "land of champions". The Cavancha and Brava beaches provided great sceneries for the participants and fans. Trucks and Cars covered 255km while the Quads and Bikes covered 319km. Stéphane Peterhansel led the Cars followed by Robby Gordon and Nasser Al-Attiyah. Al-Attiyah went ahead to win the stage, scoring his third victory.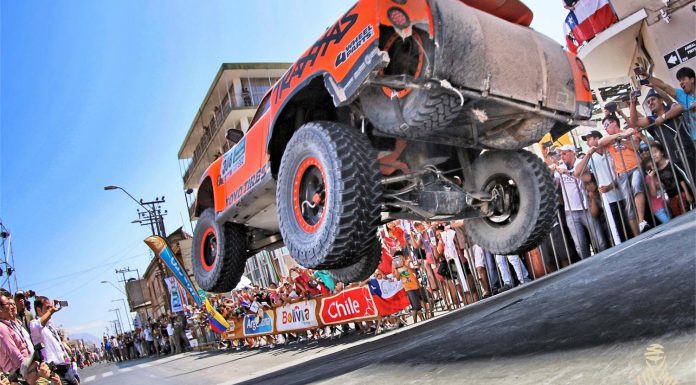 Helder Rodrigues scored his first win in the Bikes category after an outstanding performance, he led Toby Price and Paulo Gonçalves. After winning in the fifth stage, Eduard Nikolaev won again during the sixth stage making this his fourth straight win. Ignacio Casale took the win in the Quads, beating Sonik who finished 8 minutes behind him.
For Stage 7,drivers will leave Iquique for Uyuni which is in Bolivia. Just in case you missed it, here are the highlights from Stage 1 and 2; and Stage 3 and 4.
Stage 5:
Cars:
1. Vladimir Vasilyev
2. Yazeed Alrajhi +20s
3. Robby Gordon +1m25s
Trucks:
1. Eduard Nikolaev
2. Ayrat Mardeev +9m58s
3. Haranin Viazovich Ziarhei +15m46s
Bikes:
1. Marc Coma
2. Joan Barreda +2m16s
3. Pablo Quintanilla +2m40s
Quads:
1. Rafal Sonik
2. Ignacio Casale +10m51s
3. Jeremías Gonzalez Ferioli +21m41s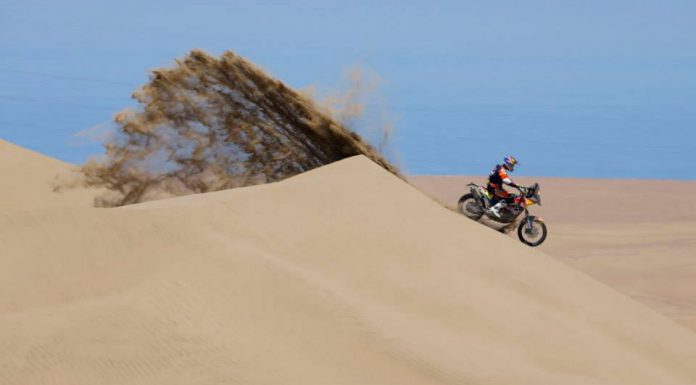 Stage 6:
Cars:
1 Al-Attiyah
2 De Villiers +37s
3 Roma +1m24s
Trucks:
1. Eduard Nikolaev
2. Ayrat Mardeev +5m37s
3. Andrey Karginov +10m40s
Bikes:
1. Helder Rodrigues
2. Toby Price +1m10s
3. Paulo Gonçalves +1m42s
Quads:
1. Ignacio Casale
2. Rafal Sonik +8m15s
3. Sergio Lafuente +23m8s