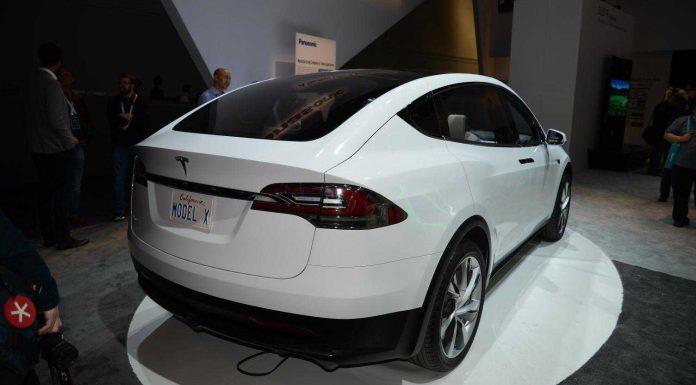 Despite it being almost three years since the Tesla Model X was unveiled in concept form, the Silicon Valley based automaker brought along a Model X concept finished in white to CES 2015.
Not too long ago, Tesla confirmed that the introduction of the Model X has been delayed until the end of this year. Tesla chief executive Elon Musk as well as the firm's CFO Deepak Ahuja recently said that the delay can be contributed to more stringent testing procedures set to be employed by the company. In a statement from November last year they said, "We recently decided to build in significantly more validation testing time to achieve the best Model X possible."
As of September 2014, over 20,000 deposits had been placed for the Tesla Model X and select details about the production-spec Model X are already known. One of the key elements which will be retained from the Model X concept are the bold falcon doors.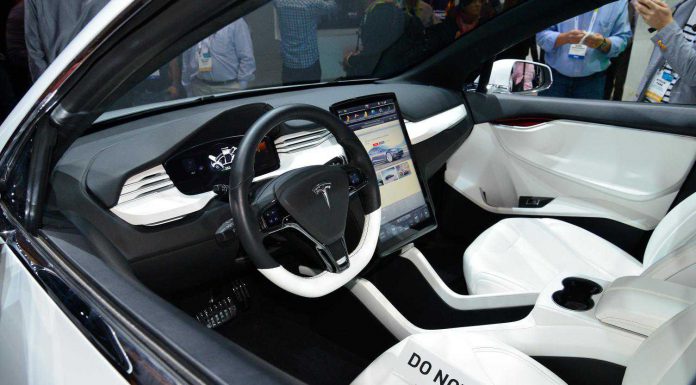 Furthermore, the Tesla Model X will be available with a third-row of seating with an all-wheel drive system being standard. Finally, the second and the optional third row will fold flat for extra luggage space.
Of course, launching the Tesla Model X is not by far the only thing on the manufacturer's agenda at the moment. As we speak, development of the entry-level, third-gen Tesla sedan is also in the works, as is the continued supercharger network rollout across the United States, Europe and China. What's more, the company is also working on producing a new gigafactory to produce lithium ion batteries in quantities never seen before.