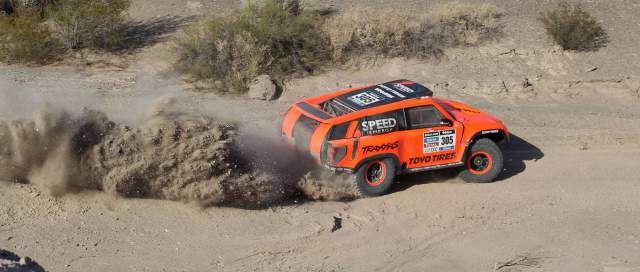 With the start of the 2015 Dakar rally only a few days away, Robby Gordon shows the second part of his preparations he and his team has to do for a successfull Dakar rally.
In the first part you already saw what the team had to do in order to get the support truck ready in time now it's time to finish the Gordini rally car for the race.
The Gordini is based on the SST-platform which is shorter than the Hummer branded car he used before 2014. Starting in the buggy class might be an advantage for Robby Gordon as his car lacks AWD but is allowed to have a more powerfull engine. Additionally the buggys are allowed to change the tyre pressure while driving instead of manually adjusting with the car in standstill and the co-driver exiting the car to do this task.
[youtube]https://www.youtube.com/watch?v=y2agiCfzLlo[/youtube]
In case you might have forgotten the Dakar's past, here is a quick reminder. The first Dakar rally started in December 1978 in Paris and ended in January 1979 in Dakar. Since then the marathon rally took place every year in Africa until the year 2008 where the Dakar had to be cancelled due to fear of terror attacks. From 2009 the rally starts and finishes in South America.