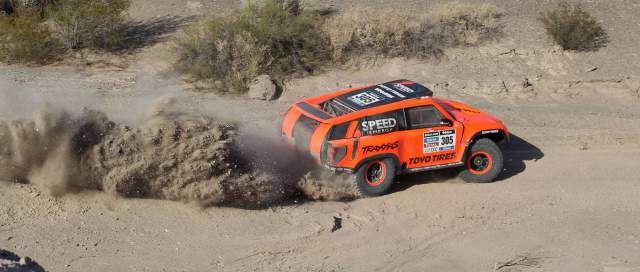 The Dakar 2015 will take place from January 4th to 17th 2015 and before it starts, we can watch the preperations famous Nascar and offroad racer Robby Gordon as well as his team are going through in order to prepare for a successfull Dakar 2015.
The Dakar rally is known as one of the toughest offroad rallys in the racing calendar. Over 168 bikes, 49 quads, 143 cars and 67 trucks will compete in the upcoming Dakar 2015.
In the cars category all eyes are on the Mini X-Raid Team as their driver Nani Roma and his Co-driver were victorious in 2014. Robby Gordon and his team though want to stop the Minis from winning yet another year.
Dakar 2015 will be Robby Gordon's 10th Dakar rally. He first started for Volkwagen in 2005 in the Red Bull sponsored Touareg. In the following yearsyears, Robby Gordon used a Buggy branded as a Hummer which he replaced in the last event with its 'Gordini' version. The 'Gordini' has a shorter wheel base based on the SST-platform. He is of the opinion that this more agile version can better keep up with the Minis in the technical sections of the rally where brutal force and straight line speed are negligible.