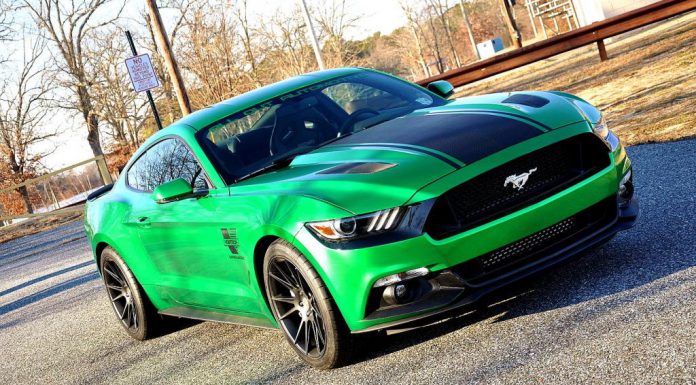 While deliveries of the 2015 Ford Mustang started not too long ago, All Out Automotive in New Jersey have just wrapped up work on a very special Mustang GT boosted with a supercharger from Vortech.
Typically, the 5.0-litre V8 engine from the Ford Mustang GT delivers 435 hp. Thanks to the Vortech supercharged however which is running 11 pounds of boost, this bright green Mustang GT puts out 646 hp through the rear wheels! Additionally, torque has increased markedly from 415 lb-ft at 3000 rpm to 542 lb-ft at 5250 rpm.
Alongside the engine, this Mustang GT features a green vinyl wrap, a Magnaflow exhaust and 20-inch Niche Vicenza wheels.