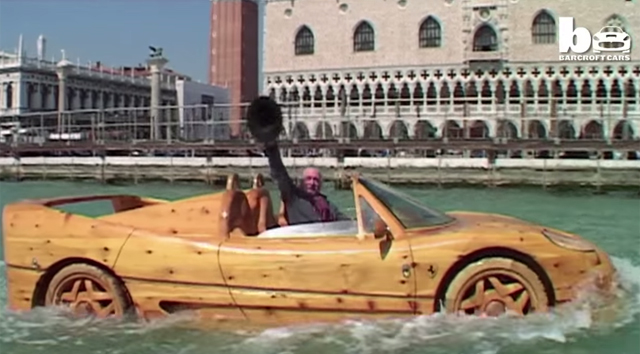 Supercar replicas certainly aren't a new phenomenon. As a matter of fact, replicas continue to appear of the world's greatest supercars with varying degrees of success. The following Ferrari F50 replica residing in Venice is certainly one of the most unique as it's constructed solely from pine and is actually a boat!
[youtube]https://www.youtube.com/watch?v=rkTaFV6-b0k[/youtube]
The owner, Livio De Marchi, created his wooden Ferrari F50 replica boat from the ground up and it took a full five months to construct. Despite the extensive use of wood and the fairly accurate proportions of this wooden F50 boat, it actually weighs just around 900 kg.
Unlike the road-going Ferrari F50, Marchi's pride and joy isn't a speed machine and instead of a Formula One derived 4.7-litre V12 engine, it features a small Yamaha boat engine.