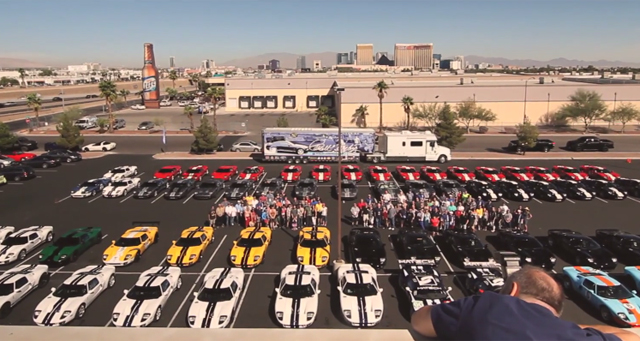 In mid-October, Justin Lapriore had the privilege of attending the Ford GT National Rally IX thanks to the crew from The Ford GT Forum in Las Vegas.
The event was one of the largest Ford GT gatherings in recent memory with a selection of original GT40s in attendance alongside literally dozens of new Ford GTs. As you would expect, some serious driving followed with some stunning North American scenery being captured in the following video as well!
As you may know, there are suggestions that at the Detroit Motor Show 2015 early next month, a third-generation Ford GT will be revealed. After debuting in road-guise next year, the new car will reportedly return to the 24 Hours of Le Mans in 2016.