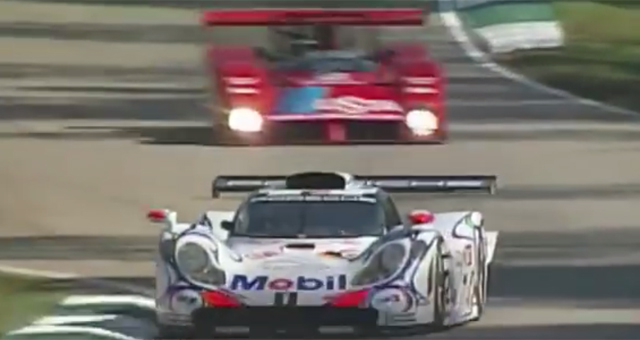 The Porsche 911 GT1 is certainly one of the most iconic racing cars ever created and proved immensely successful in the FIA GT1 championship. The racer debuted at the 24 Hours of Le Mans in 1996 and throughout its racing tenure, managed to walk away with 47 victories from the 144 races which it competed in.
[youtube]https://www.youtube.com/watch?v=qNxRuI7lvY8#t=95[/youtube]
If you never had the privilege of watching the Porsche 911 GT1 competing during its hey-day, then the following video of a 911 GT1 racing alongside a Ferrari 333SP at Petit Le Mans should adequately get your heart racing!