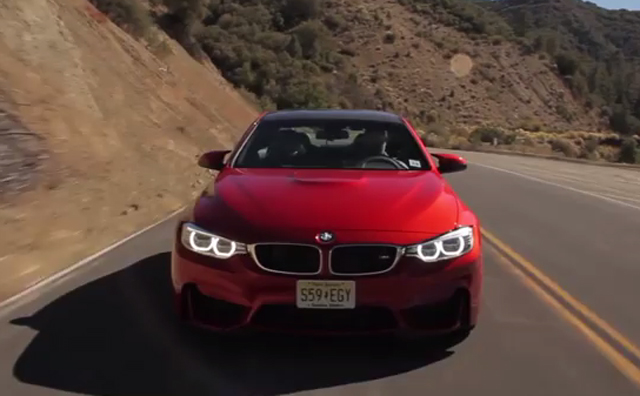 Having had the opportunity to drive the 2015 BMW M4 Coupe, we know just how potent the German sports car is. Now Drive's Matt Farah recently got behind the wheel of a bright red example to see just how capable the car is on the street.
[youtube]https://www.youtube.com/watch?v=smuAN5VUkzs#t=172[/youtube]
The engine of the BMW M4 is an inline six-cylinder unit with a displacement of 3.0 litres. Both displacement and cylinder count are 25 per cent down on the previous generation. However, power is up by 17 hp to a figure of 431 hp and torque rises significantly to 550 Nm thanks to the turbo power.
GTspirit Review of 2015 BMW M4 Coupe

A big part of the design process for BMW was the challenge of implementing a set of twin turbochargers whilst retaining the same levels of responsiveness that made the previous car so addictive. In order to achieve this, BMW turned to mono-scroll technology with each turbo fed by three cylinders.
For more about the BMW M4, be sure to check out our review!