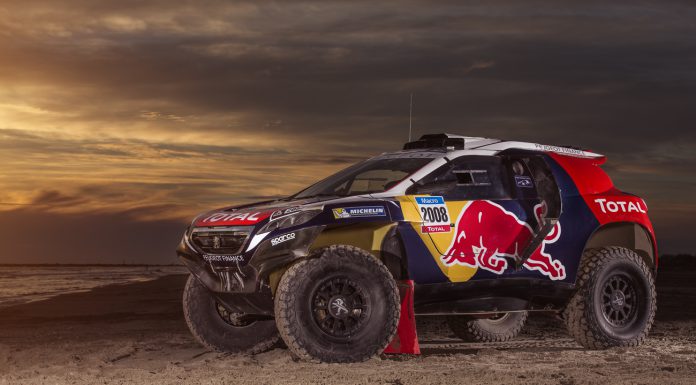 Peugeot has previewed its presence in the 2015 Dakar Rally where they will field the new Peugeot 2008 DKR. The off-road driving event commonly known as the rally-raid will take place between 4th and 17th January. The route will comprise of fifteen stages and 8500 kilometers from Argentina to Bolivia and to Chile before returning back to Argentina.
Peugeot has a clean unrivaled record in the Dakar Rally history; it was the first car manufacturer to join the event back in 1987 where they also recorded their first win. They claimed three more consecutive wins with the heroic 205 and 405 T16 Rally Raid models. For 2015, the Peugeot 2008 DKR will compete in the 'Improved Cross-Country Vehicles" T1 category. Team Peugeot Total will comprise of Carlos Sainz (a former Dakar winner), Stéphane Peterhansel who has a record-breaking 11 Dakar wins and Cyril Despres who boasts of 5 Dakar wins.
All teams will be required to participate in the Marathon stages which have in the past been left to motorbike and quad-bike racers. The Marathon stages are two days of rallying without backup from your team, meaning if a car breaks down one has to fix it without the help of his/her support team. The Peugeot 2008 DKR features a 3 liter V6 bi-turbo diesel engine rated at 340 hp and capable of reaching a top speed of 200 km/h.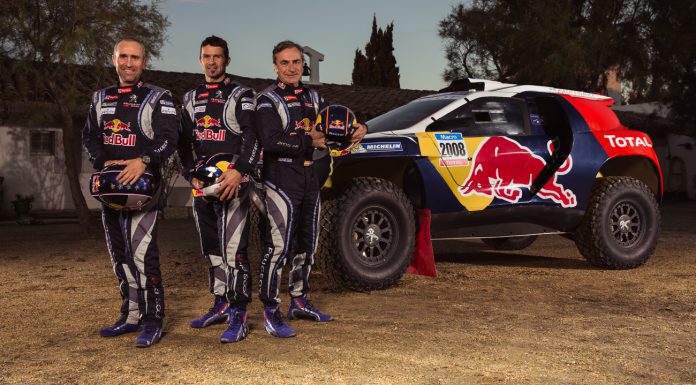 Dakar Rally has a diverse record in the history books of motorsports. The rally was started by the late Thierry Sabin after he got lost in the Tenere Desert while taking part in the Abidjan-Nice rally in 1977. He organized the first event in 1978 from Paris to Dakar Senegal. A total of 182 cars took part with only 74 cars making it to the finish line. The following years saw a gradual growth of the rally with its finish line moving to Cape Town in 1992. It was later moved to South America in 2009 after terrorist related threats in North Africa which resulted in the cancellation of the 2008 event.