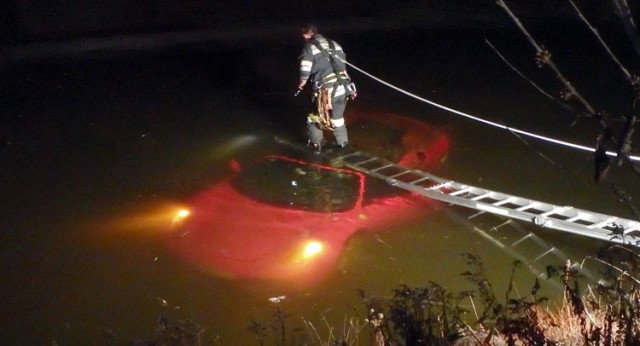 A bright red Ferrari F430 Spider has been crashed into a large pond in Austria after the Croatian driver veered off the road.
According to reports, the 36-year-old driver ventured off the road and proceeded down a 70 metre hill before literally splashing down into the 2-metre deep pond.
Immediately following the crash, the driver managed to get out unaided and found a nearby house where emergency services were called. Once firefighters arrived on the scene, they managed to remove the Italian sports car with minimal visual damage.
With that being said, there's virtually no chance that this Ferrari F430 Spider will ever run again.