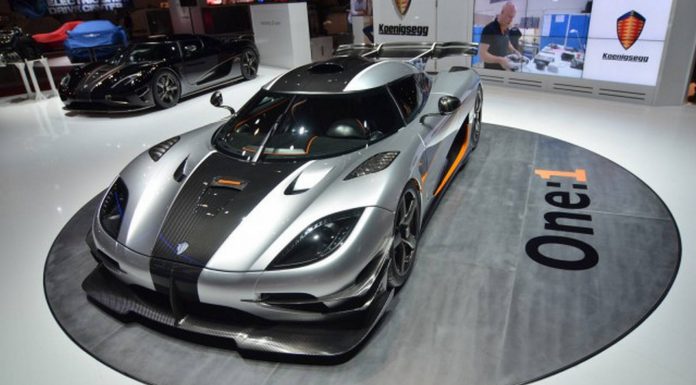 Not too long ago, it was revealed that Koenigsegg was planning on setting a new Nurburgring record in the Agera R and after that, resetting the Nurburgring record in the all-conquering One:1. Now the company's founder Christian von Koenigsegg has revealed just how fast the company's cars could prove to be around the circuit.
During testing of the Koenigsegg Agera R at the famous German racetrack, sector times are showing that the Swedish marque is on track to set a new production car lap record by beating the 6:57 lap of the Porsche 918 Spyder. While von Koenigsegg revealed that he hates feeling the need to set a Nurburgring lap time, he believes it is necessitated for a company like his in the fierce supercar/hypercar market.
Koenigsegg plans on returning to the 'Ring next year after an Agera R prototype was crashed when exploring the limits at Green Hell. During testing, Koenigsegg test driver Robert Serwanski also revealed that the hypercar was reaching 400 km/h along the Döttinger Höhe straight.
As for the Koenigsegg One:1, the company believes that it can set a lap time in the 6 minute 30 second region and von Koenigsegg confirmed the firm will be completely transparent with its testing.
"It's very frustrating sometimes," he said. "There are so few stories and so few facts—what is a Nürburgring record? What state was the car running in when it was set? We're willing to put our car on the scales, let anyone come and analyze the fuel we're running on, see the tires we're running on—people can come and check. We want to do this without any doubt," he confirmed.
[Via Car and Driver]