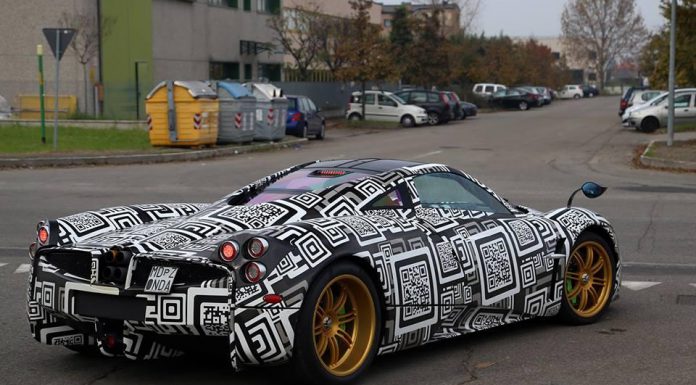 An interesting Pagani Huayra prototype has been spied testing under heavy camouflage and could preview a special edition model.
Interestingly, the camouflage wrap which this Huayra is wearing actually features a selection of QR codes as well as a typical black and white prototype camo theme. Details about just what the car is or what it is testing however are extremely limited.
Some sources report that it will be a limited edition model dubbed the Nurburgring Edition. However, our sources tell us that such a model isn't in the pipeline for Pagani leaving us with no real idea of what is being tested here. However, we can comfortably rule out that this Huayra is a prototype for the upcoming Huayra Dinastia models restricted to the Chinese market as it doesn't feature the aerodynamic changes set to be used by the Dinastia.
[Via World Car Fans]