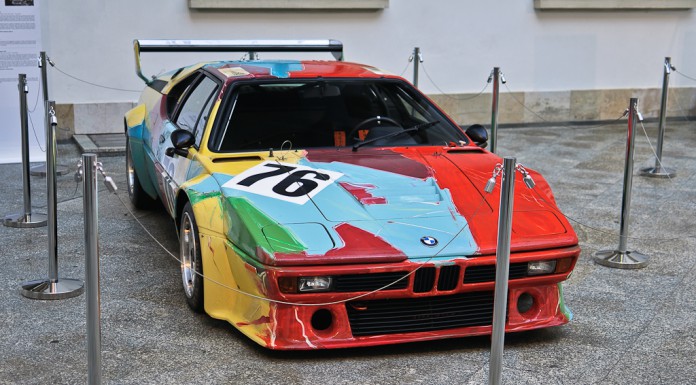 As a unique BMW M1, this E26 served as a canvas for Andy Warhol's work. That's how you make a rare car stand out from the other rare ones. From 1978 to 1981, it represented the best of the brand; it was a Giugiaro designed monster capable of racing with turbocharged versions topping 850 HP with the same inline six engine the street car used.
In the hands of Niki Lauda, this car proved to be a true racing bred automobile, but the 273 HP street version wasn't short of being impressive as a top speed of 260 km/h backed up the only mid-engined BMW to be ever mass produced. Give it six independent throttle bodies, a total production of 453 units, and it becomes a unicorn of the late seventies automotive world.
Being part of a BMW Art exhibit, we couldn't help but include a small gallery for you to admire some of the other cars that have inspired both BMW Motorsport and artists all around the globe. Which is your favorite?
It isn't the first time PESfoto surprises us with outstanding images, all shot in film with conventional camera, and then digitalised. How cool is that? Tell us in the comments section below what your thoughts on this car collection are, and don't forget to share!