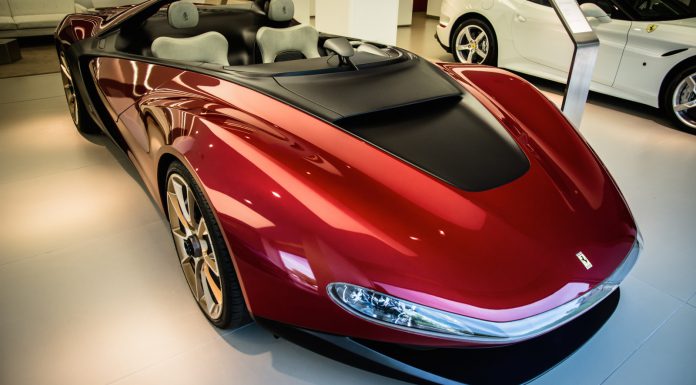 Back in July, we checked out the one-off Pininfarina Sergio Concept at Ferrari London. At the time, we exclusively revealed that the car had been given the production go-ahead and that a total of six examples had been commissioned for 2.1 million pounds each. Now Ferrari has publically confirmed that the Pininfarina Sergio will in fact reach limited production.
Unsurprisingly, all six examples set to reach the market have been sold. Precise details about the production-spec Pininfarina Sergio remain somewhat of a mystery. However, we know that just like the original concept, it will be based around the Ferrari 458 Spider and feature an essentially identical interior. It is unclear however if it will use the same 4.5-litre V8 engine sourced and unmodified from the 458 Spider as the Sergio Concept utilised.
Early last month, images reportedly showing the production-spec Sergio Pininfarina leaked online. They showed that the car received a complete windscreen, more traditional doors, a higher nose, a different engine cover and new seats. It remains to be seen if these changes will actually be adopted by the car.