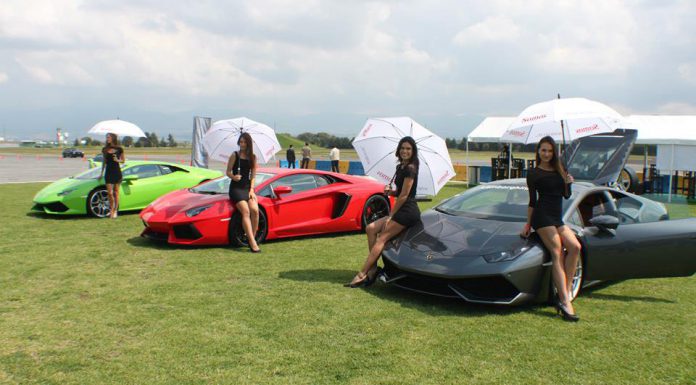 It might seem a little late for Lamborghini to present its most recent production car, the Huracán, until now. Although the reason for such a delay wasn't announced, the first LP610-4 badged cars have already made it to México and are being either prepared for delivery or enjoyed by customers already.
For the official presentation, Lamborghini de México gathered both the proud owners of the cars and some of their most appreciated customers to the Centro Dinámico Pegaso track, where they could drive their own cars and get to know them better, or test the demo Huracán in a controlled and safe environment. There's not much more left to say about the car or the way it drives, when everything has already been said in our in depht review.
It is said that everyone had a great time during the day, even though it rained later on, which was no problem for the four wheel drive Lambos. Both Ferrari and Aston Martin were present, you might think that getting delivery of your 340 km/h Huracán is crazy enough, but there are some clients who decided to arrive in a Ferrari just to make things a tad more interesting.
Nonetheless it wasn't the Huracán nor the 50° Anniversario Aventador that caught the eye of those who attended, but the utter beauty of the girls that represented the brand.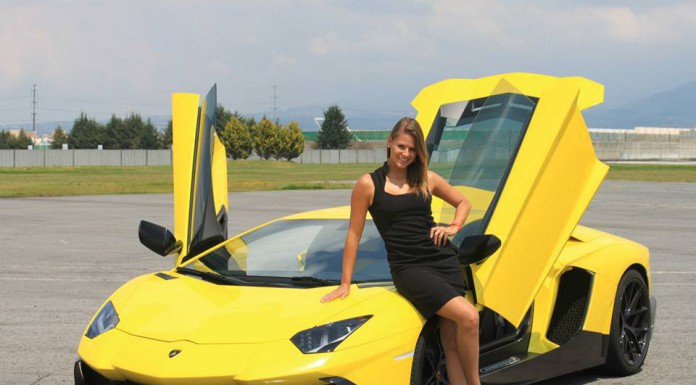 Once you've seen the gallery, tell us what you think. Do you believe that a true car enthusiast should focus on the Lambos instead of the girls, as someone told us on Instagram? Share the post with your friends and let us know!