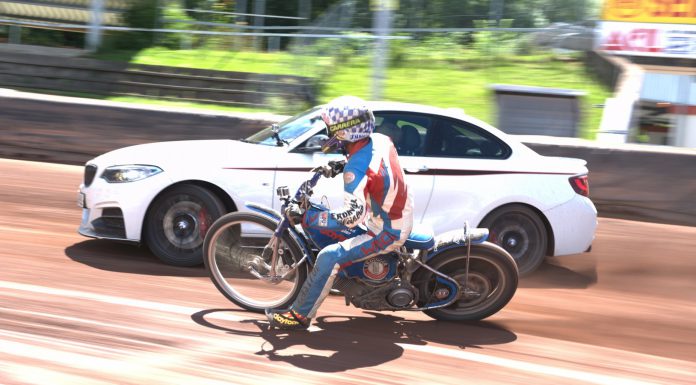 Just one week after Germany came home victorious in the 2014 FIFA World Cup in mid-July, the crew at BMW headed to the Landshut/Ellermuhle speedway stadium for a rather odd match-up.
[youtube]https://www.youtube.com/watch?v=JG52Jk9NQlw[/youtube]
In one corner was a bright white BMW M235i sports car fitted with a host of M Performance Parts and in the other corner, was a dedicated speedway bike which are is course designed to go sideways. Towards the end of the clip, a BMW S1000RR also hits the track!
Under the hood, the BMW M235i is powered by a twin-turbocharged 3.0-litre six-cylinder engine delivering 322 hp and 332 lb-ft of torque.