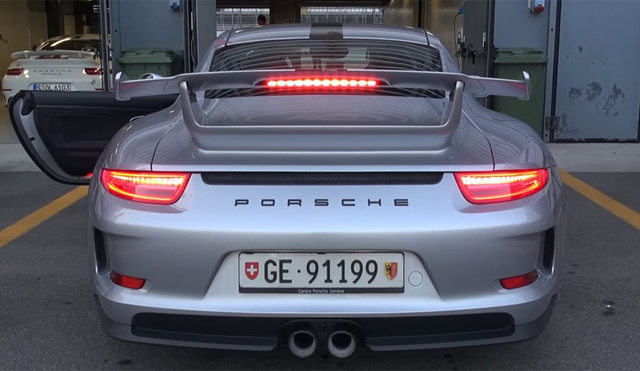 With its brand new 3.8-litre six-cylinder naturally-aspirated engine, the 2014 Porsche 911 GT3 sounds awesome when it leaves the factory. The following example however, sounds even better thanks to the fitment of an aftermarket Cargraphic exhaust system.
[youtube]https://www.youtube.com/watch?v=0-EsbkLOEZ8#t=113[/youtube]
The following video was shot at the famous Monza circuit in Italy during a recent track day featuring a range of other 991-generation 911 GT3s!
In case you didn't know, the 991-generation 911 GT3 features a 3.8-litre flat six-cylinder engine developing 475 hp at 8250 rpm. It is an adaption of the engine used in the current generation Porsche Carrera S but with only a few common parts. The engine weighs around 25 kg less than the previous unit with a power output of 125 hp/litre of displacement.