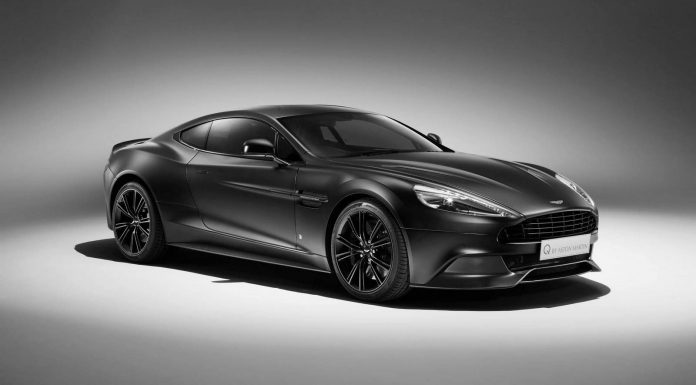 Many luxury and premium automakers now offer special bespoke programs which allow customers to personalise every aspect of their new car. Aston Martin is no different, offering aspiring owners an unimaginable amount of possibilities for customizing their interior and exterior through their 'Q' personalisation service.
The latest creation from the award-winning design team at Aston's 'Q' arm is this stunning Satin Jet Black 2014 Vanquish Coupe. The Vanquish features special carbon fiber Aston Martin wing badges, 20-spoke Satin Black wheels and a special two-tone red and black perforated leather interior with suede accents. These cosmetic alterations help showcase the custom materials, colours and textures Aston Martin offers with their Q program.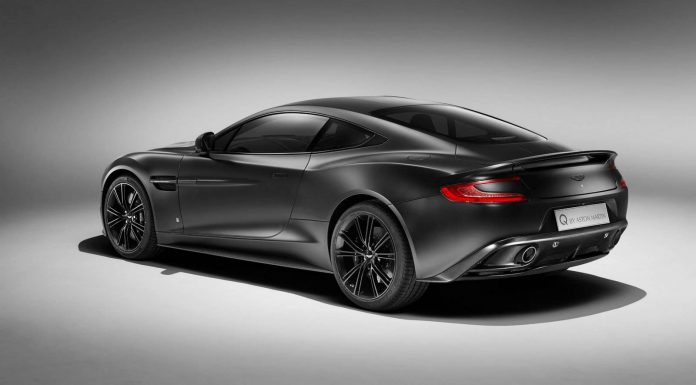 Apart from the minor visual changes, the special Satin Jet Black Vanquish remains mechanically unchanged from the standard Vanquish. That means the same 565 horsepower 5.9-liter V12 is present along with the automaker's new eight-speed Touchtronic3 transmission, which has replaced the outgoing Touchtronic2 six-speed automatic offered in 2012, 2013 and early 2014 models.