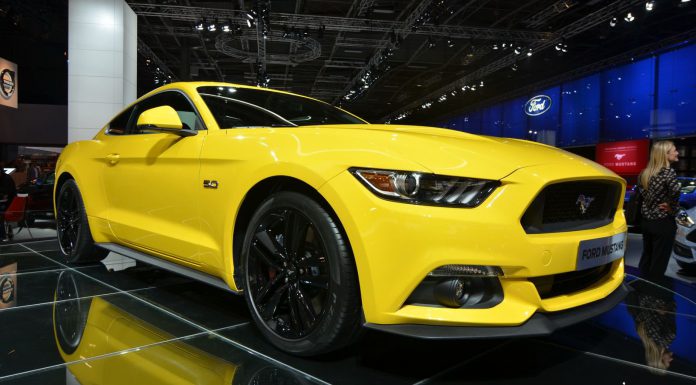 The Euro-spec 2015 Ford Mustang has just rolled into the Paris Motor Show 2014 for its debut. Set to be made available worldwide from the factory for the first time in its 50 year history, the latest Ford Mustang is available in both fastback and convertible variants. We trundled on over to the Ford booth to check out the exciting American muscle car.
In the U.S., the 2015 Ford Mustang is currently available with three different engines. These are the entry-level 3.7-litre V6, the brand new 2.3-litre turbocharged EcoBoost four-cylinder and the range-topping 5.0-litre V8. Interestingly, the V6 isn't available in Europe meaning customers will have just the option of two different engines for the 2015 Mustang.
The range-topping Mustang GT manages to produce an impressive 435 hp and 400 lb-ft of torque. To help create the uprated V8, Ford implemented larger intake valves, larger exhaust valves, revised intake and exhaust camshafts, stiffer valve springs, a new cylinder head casting, Sinter forged connecting rods, redesigned piston tops and a rebalanced forced crankshaft.
As for the 2.3-litre EcoBoost, it officially produces 310 hp and 320 lb-ft of torque. The engine delivers an impressive 135 hp per litre and more than 139 lb-ft of torque per litre and it was built specifically for the sixth-gen Mustang.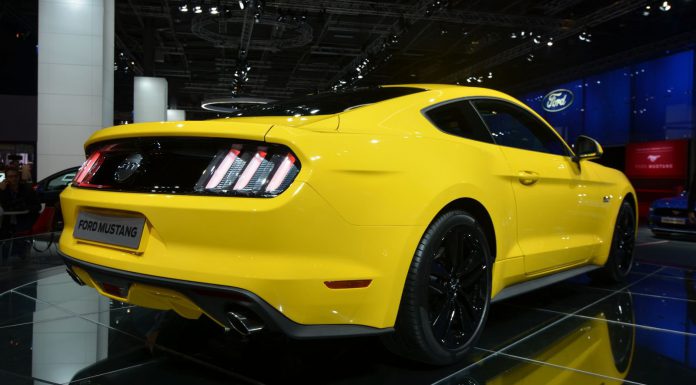 For more about the 2015 Ford Mustang, check out our original post here. If you want more from the Paris Motor Show 2014, take a look at our dedicated news channel.