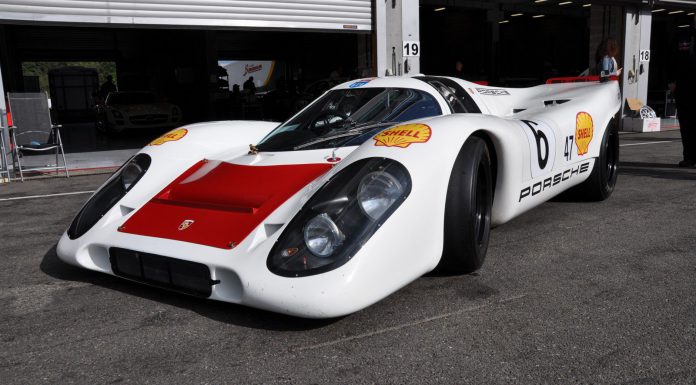 After the succesful Viaggio In Italia, Curbstone Track Events was back at Belgium's finest race track, Spa Francorchamps. Beside the many sports- and racecars as usual, this early autumn edition had two very special cars; a 1970 Porsche 917 and a brand new 918 Spyder.
The Porsche 917 was built between 1969 and 1970 and is running on a 4-5-litre V12 boxer engine that delivers 520 hp. Car enthusiasts will also know the car as the winner from the 24 hours of Le Mans back in 1970 and 1971. During the second victory race the Porsche 917 was driven at an average speed of 222 km/h.
Next to the absolute stunning 917 there was also a brand new 918 Spyder present in Francorchamps. This mid engined plug-in hybrid supercar comes with a 4-6 liter V8 engine creating 608 hp together with two electric motors delivering an additional 279 hp which is good for a combined output of 887 hp.
The combination of power and noise that a car like the 918 Spyder delivers is mindblowing. One minute, it flies by the finish line running on its petrol engine while only a few minutes later the car drives into the pits in electric mode without making any noise!