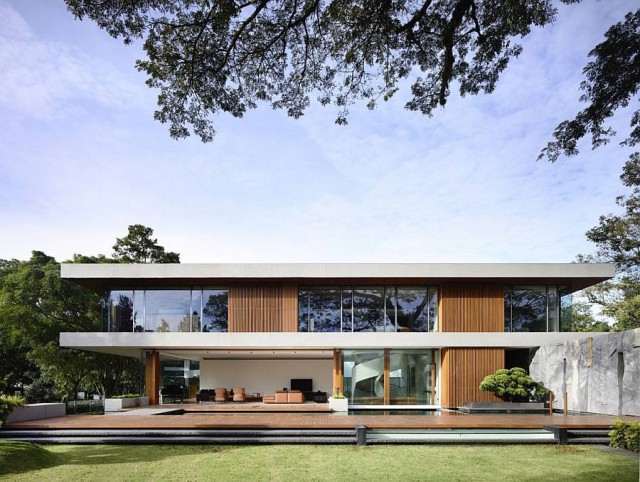 Located in booming and bustling Singapore, the following private house beautifully combines sophistication, serenity and nature in one package which would surely make the heart of the most seasoned real estate agent flutter.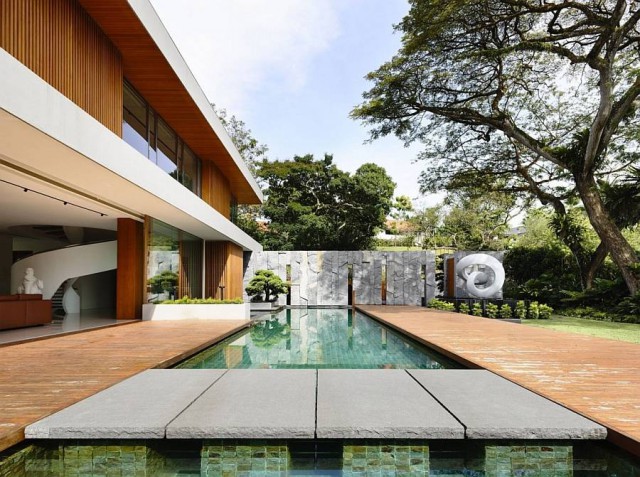 Built across two floors, the house is surrounded by a vast garden including a massive pre-war rain tree. To complement the lush trees and shrubs surround the property, timber has been used throughout its construction with timber panelling featuring across the house.
The homely feel is continued into the inside of the property with wood also used extensively throughout the kitchen, stairs, bedrooms and the bathrooms.