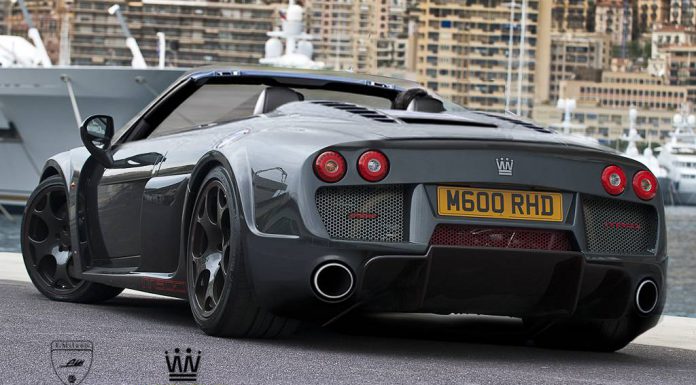 Just a few weeks ago, it emerged that the Noble M600 Drophead could in fact reach production. The British sports car manufacturer only ever released a single rendered image depicting how such a model could look but now thanks to Evren Milano, we have a better idea.
Evidently, the Noble M600 Drophead rendered features similar buttresses and horizontal slates to the Audi R8 Spyder and generally speaking, the M600 looks quite good without a fixed roof.
While recently speaking with German publication Telegraaf, the company's managing director Peter Boutwood revealed that the company has received interest in bringing the M600 Drophead to life from existing and prospective future customers. Even though Boutwood confirmed that no decision has been made about production at this stage, it is likely that the prototype will be displayed both publically and privately to drum up support for such a model.
If the car is given the go-ahead for production, it will remain extremely driver focused and would borrow its mechanicals from the coupe.
That means a Yamaha 4.4-litre V8 featuring two turbochargers with variable boost would be fitted. In the coupe, this engine allows the driver to choose from three settings: the comfort setting represents 450 horsepower, the mid-range track setting 550 hp, and the full power or race setting a maximum amount of 650 horses.
The power is transferred via a six-speed twin-clutch manual gearbox to the rear wheels. The Noble sprints from standstill to 100 km/h in just 3.0 seconds and the top speed is 360 km/h. For the Drophead, acceleration may increase but a tenth of two due to the extra weight.
[Via Evren Milano]