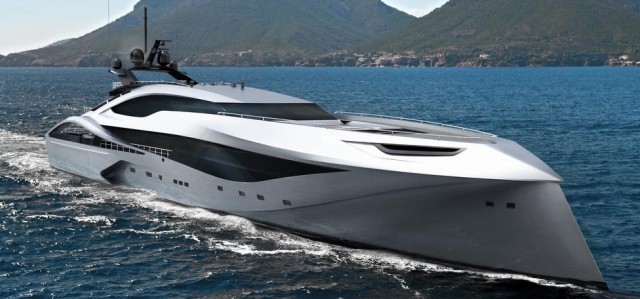 Generally speaking, many superyachts look quite similar with one another. However, if you look hard enough, you'll come across superyachts like this, the Palmer Johnson 72M.
What makes the Palmer Johnson 72M so spectacular is firstly its exterior design. It features a very streamlined design with a long nose section. If this were a supercar, it would be like the Mercedes-Benz SLS AMG with its elongated bonnet. Additionally, the windows on the 72M are extremely narrow and heavily raked to help reduce drag as much as possible.
Also like many supercars, the Palmer Johnson 72M uses carbon fibre in its construction with the entire hull made from the lightweight material. Max speed for the 72M is a respectable 27 knots and there's hardly a yacht out there that could look as stylish as this one while doing 27 knots!