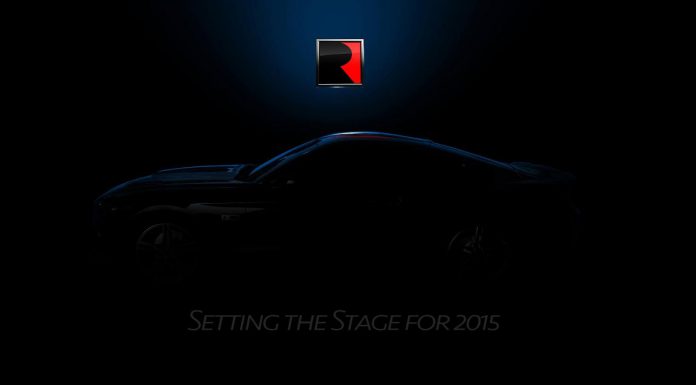 Famed Ford Mustang tuner Roush has just dropped a teaser image showcasing its upgraded 2015 Mustang.
Expected to be dubbed the S550, very little about the new Roush Mustang is known. From the teaser image however, we can see that a modified bonnet with vents will be adopted as will a rather large bootlid lip spoiler.
Further details about the Roush S550 will be revealed in the coming weeks.
Roush of course isn't the first aftermarket tuner to tease their upgraded 2015 Ford Mustang as Saleen did the same a few weeks ago.