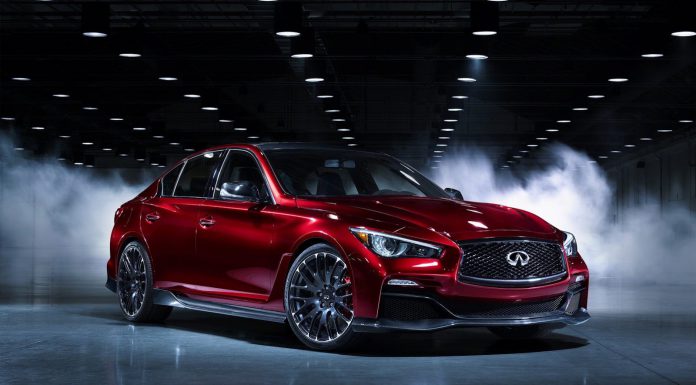 Despite the recent shock announcement that president of Infiniti Johan de Nysschen had left the firm to move to Cadillac, the extensive plans he headed during his time at Infiniti are still set to go ahead. Automotive News has revealed a host of new Infiniti models set to be revealed over the coming years and they certainly look promising.
Most exciting for us is an Infiniti model set to be dubbed the Q80 or Q90. While the final name is unclear, the sedan will sit above the Infiniti Q70 and act as a true Porsche Panamera Turbo S rival. As a matter of fact, it is suggested that the car will utilise the modular rear-wheel drive platform from Mercedes-Benz. Under the hood, a turbocharged V6 engine, likely similar to the current Nissan GT-R's twin-turbo 3.8-litre engine is set to be used and pinned to deliver between 600 hp and 700 hp! This model could arrive in 2017 or 2018.
Elsewhere, a small Q30 hatch is set to be revealed and pinned to rival the Audi A3. It will use the same architecture as the Mercedes-Benz A-Class and could also borrow the same 2.0-litre Mercedes-Benz four-cylinder engine.
An electric sedan from Infiniti is also set to be revealed around the same time as the Q80/Q90. Tentatively named the Infiniti LE, the car will share many of its components with the Nissan Leaf.
Another key Infiniti model which we know a lot about already, the Q50 Eau Rouge is very likely to hit the production line in 2016 or 2017. It will utilise the GT-R's 3.8-litre twin-turbocharged V6 engine tuned to deliver 560 hp.
[Via Automotive News]